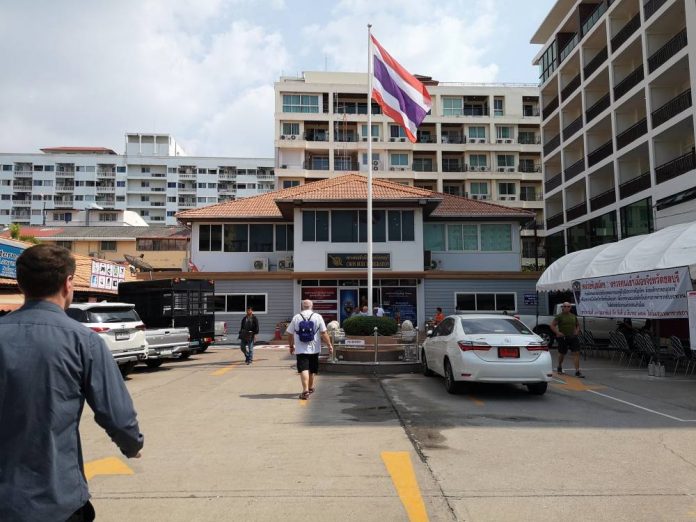 Bangkok-
At the daily press briefing in English by a Thai Government spokesperson, Natapanu Nopakun, the issue of visa extensions, especially for tourists stuck in the country and unable to leave due to border closures and flight cancellations which stem from actions taken to prevent the spread of Covid-19, was addressed.
Mr. Nopakun stated that the Prime Minister of Thailand, Prayut Chan-O-Cha, was aware of the situation and had seen the many photos and videos posted on social media of Thai Immigration offices packed with hundreds of foreigners in a time when people are being asked to socially distance and stay home. He stated this concerned the Prime Minister who began addressing a solution for the problem with the Thai Cabinet earlier this week.
Mr. Nopakun stated that the Thai Cabinet had discussed and approved an official resolution for visa extensions and that the final details will be released shortly.
Mr. Nopakun stated on his twitter account within the last hour today that the notice would be out shortly as well with details in English.
The Pattaya News has refrained from conjecture on the many questions and concerns about what the extensions will entitle and the dates regarding the extensions until the order is finalized and our team has time to review it personally.
Many prominent foreigners and organizations have been calling for several weeks for action to be taken on the lines at Immigration, stressing that it is putting not only foreigners at risk but also the Thai Immigration officers. Frustration has built online as the process for extending a visa has been confusing at times, according to many on social media, and requires one in some cases to take several actions and meet with several people at a time when one is supposed to be distancing. Additionally, critics on social media allege that the stress and anxiety of the visa situation is not needed at a time when tourists are stressed enough as it is.
Immigration has taken several steps, working with embassies to develop letters to make an extension easier, encouraging the use of 90 day check ins online for expats and those with work permits, helping improve the social distancing measures at many offices and even opening up temporary additional Immigration locations in some provinces to help with the significant increase in visitors.