Pattaya-
As we originally announced yesterday, the Grand Bella Hotel in Pattaya was under consideration after offering to become a field hospital for Covid19 patients under investigation and has now been approved for that process.
Ms. Morakot Kuladilok, Hotel Manager at Grand Bella, spoke with the local Thai press and said that the Hotel will be offering one of its three buildings which has 140 separate rooms to be used as a field hospital for Covid-19 patients who are under investigation for the disease.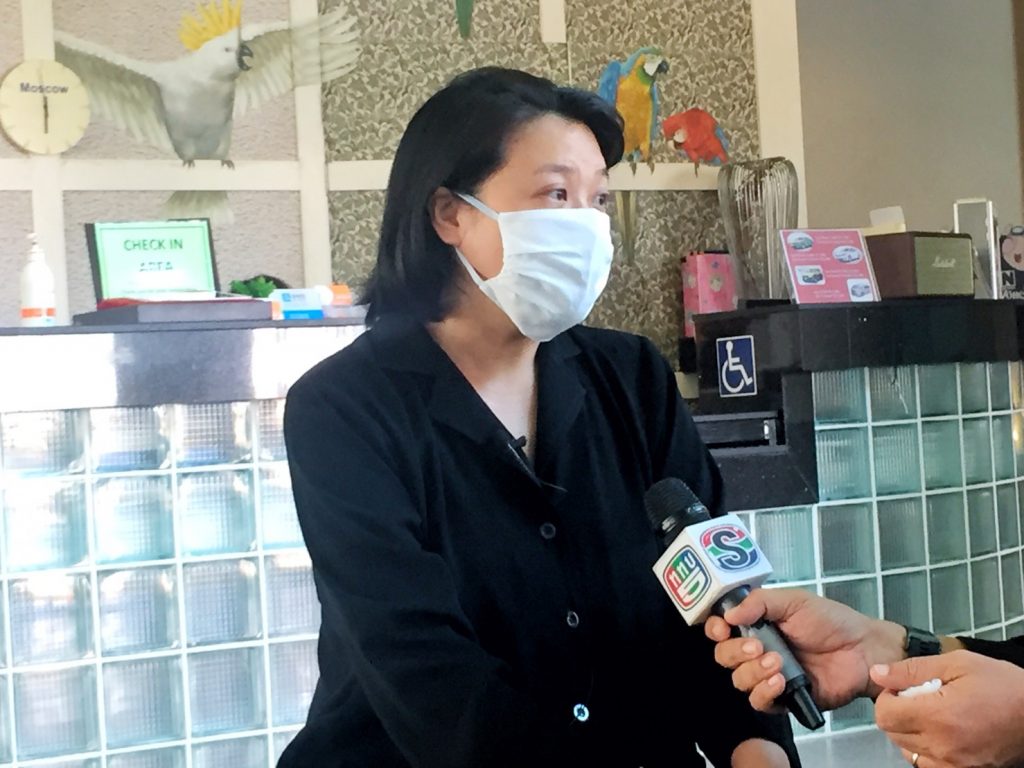 She stated that the government has no budget to open a field hospital but that the hotel volunteered to help as they wanted to support the community and be part of the solution to the problem of Covid-19. The Grand Bella Hotel will be incurring all costs, including electricity, room and food. A medical team of doctors and nurses from local hospitals are currently surveying the building offered as a field hospital.
She told The Pattaya News that previously the hotel had been very busy with Chinese customers but once the Chinese left they had to focus on the Russian and Indian market. With the further spread of Covid-19 and the effective closure of borders and ability for foreigners to enter the country, the hotel no longer has any tourists. However, the hotel continues to keep hundreds of staff on their payroll, some of whom are willing to assist as needed during the field hospital process.
Ms. Kuladilok made it clear that the hotel had volunteered their assistance and had not been approached by any Government official. She felt that by offering to help they are ensuring this problem can be resolved more quickly by working together.