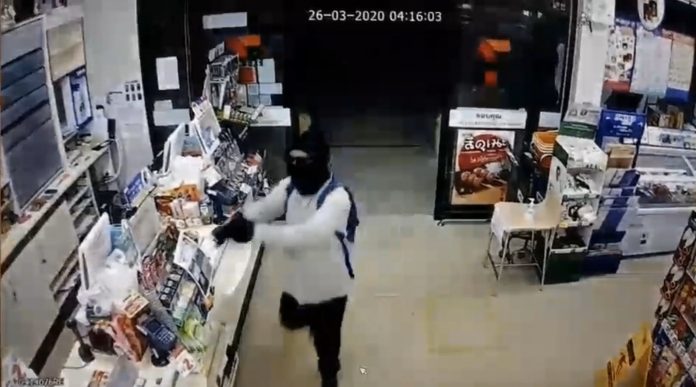 Chonburi-
A 37 year old Thai man, "Roger" Phayungsak Wasuwat, has admitted to robbing a 7-11 in Banglamung last week near the bus station which led to armed patrols in Pattaya, as well as the Governor of Chonburi calling for local 7-11's and Family marts to close by 10:00PM during the current Covid-19 Coronavirus situation.
Roger, which is his preferred name, spent thirty years in the United States, he told Banglamung Police Officers and speaks fluent English and Thai as well as several other languages. Associated Press reports that he has a history of alleged crime in the United States as well and this is not his first run-in with the law.
The crime was performed with a BB gun, Banglamung Police stated, and took place last Thursday. See more on the original crime here:
Police hunting for armed robber at Banglamung 7-11 as Pattaya city introduces armed patrols-Video
Roger admitted to the theft and told police and Associated Press that he had been working for a tour company which was now out of business thanks to the lack of tourists and Covid-19. He said he was broke and desperate and chose to rob the 7-11, but claims he did not actually mean anyone harm.
Roger has been charged with armed robbery, weapons offences and using a vehicle to flee, police told Associated Press.
Original Thai Source: Daily News