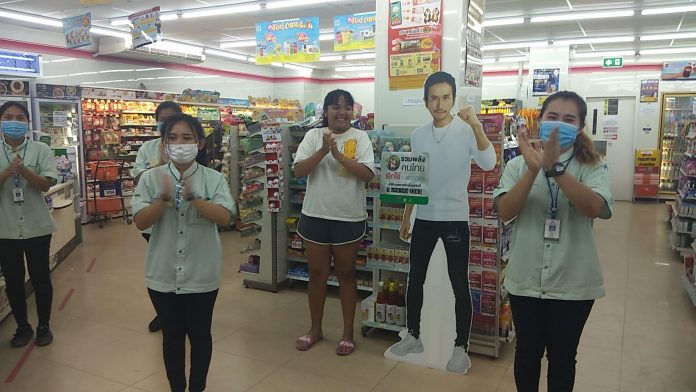 Pattaya-
Last night the #careforcarers campaign hit Thailand, a movement that previously began in Europe in which at a designated time the community would come together to clap, wherever they were, to thank medical workers in Thailand for the work they were doing to fight Covid-19.
The timeframe was from 8:00 to 8:05 PM
Here is a video of some members of the Thai Royal Army doing so last night:
The Pattaya News was out and about last evening and heard and saw plenty of clapping. Here are a few pictures that were either sent to us or taken last night as our local community thanked medical workers for the hard work they are doing.