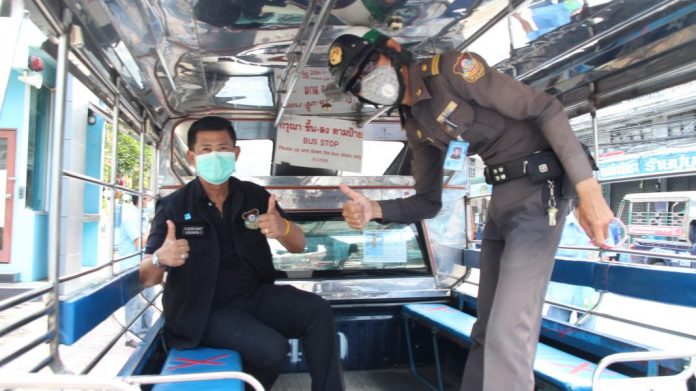 Pattaya, Chonburi
The Pattaya Songtaew (two rows) or Baht Bus, Association has implemented new measures to promote social distancing on their public transportation vehicles at the urging of Pattaya City Hall.
Additionally, the fleet has temporarily been cut from 712 vehicles to roughly 200 due to lack of demand currently in Pattaya City.
The movement to promote and encourage social distancing on the vehicles was spearheaded by Mr. Ronnakit Ekasing, together with Mr. Banlue Kulalavanich, Deputy Mayor of Pattaya City and Police Major Jeerawat Sukonthasup.
The vehicles will now, marked by red tape, only provide seating for five customers at a time.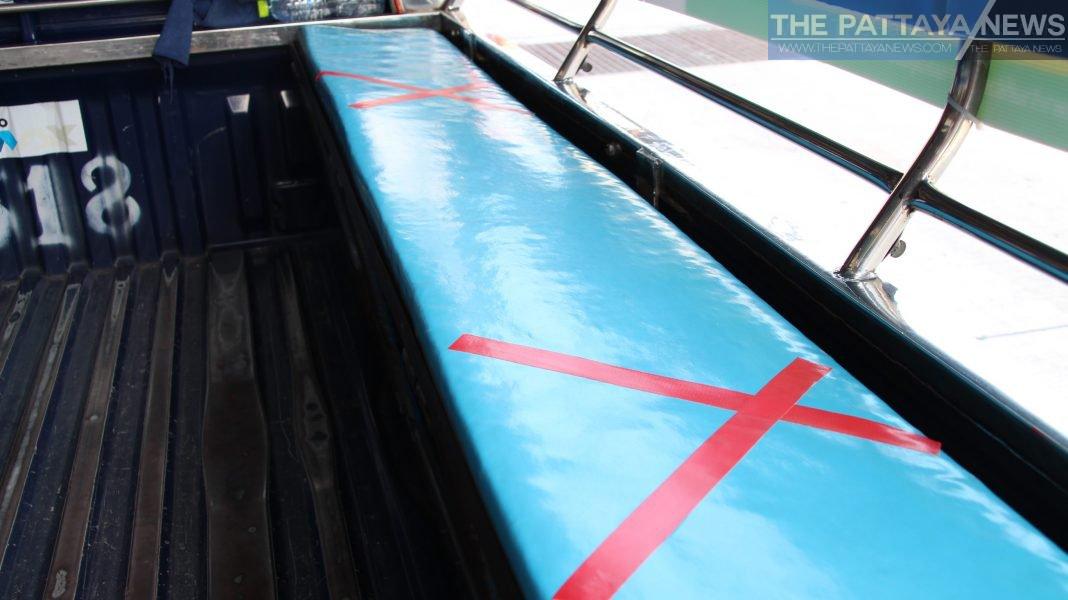 The drivers have been told by Mr. Damrongkiat Pinit, the secretary of the Pattaya Entertainment and Tourism Industry Association, that adherence to the social distancing effort is critical and that authorities will be looking for any vehicles that are violating the rules.
Additionally, all vehicles in the city that are in operation are being disinfected and cleaned on a regular basis with professional cleaning equipment.
The reduced seating and fleet will continue until the situation approves according to Mr. Ekasing, who is helping to lead the cities fight against COVID-19.
Written by Adam Judd for The Pattaya News, photos by the Pattaya News.