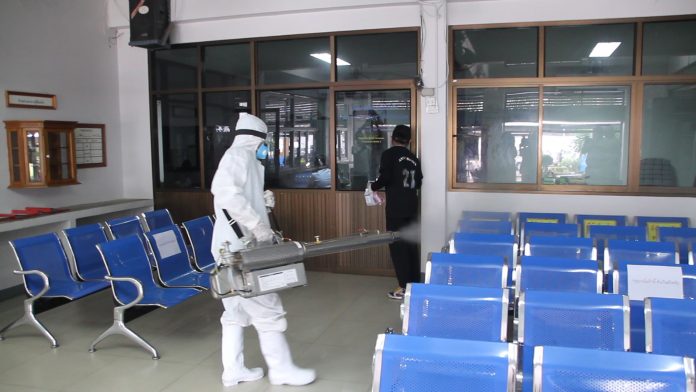 Thailand-
At the daily press briefing from the Department of Disease Control and Ministry of Public Health officials announced a total of 91 new confirmed cases of the Covid19 Coronavirus.
They also announced one additional death.
This brings the total number of confirmed cases in the country to 1136 and 5 deaths.
The Ministry of Public Health stated details of the cases as follows:
Group 1 connected from previous confirmed cases:
5 from a Boxing venue cluster
7 from a nightclub cluster
18 people who are close contacts with previous confirmed cases
Group 2:
Group 2 new cases
10 people back from abroad (9 Thais and 1 foreigner, most caught at airport screening)
5 individuals who were working with many people, primarily foreigners
46 cases are being identified and traced.
The death is a person in Narathiwat.
According to Chonburi PR, four more cases are from one Chonburi, with one case assigned to Banglamung. Limited details available at this time.
This is a developing story, details will be added to this article as the conference continues.