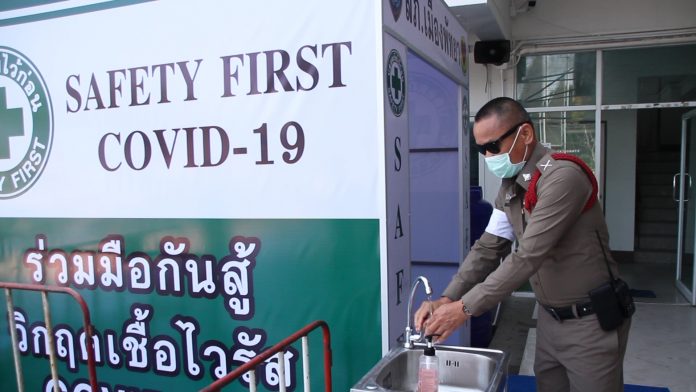 Pattaya-
Under the orders of the Chief of the Pattaya Police Station, Col. Khemmarin Pissamai, the Pattaya City Police station has taken new precautions for all officers and visitors to the Police station.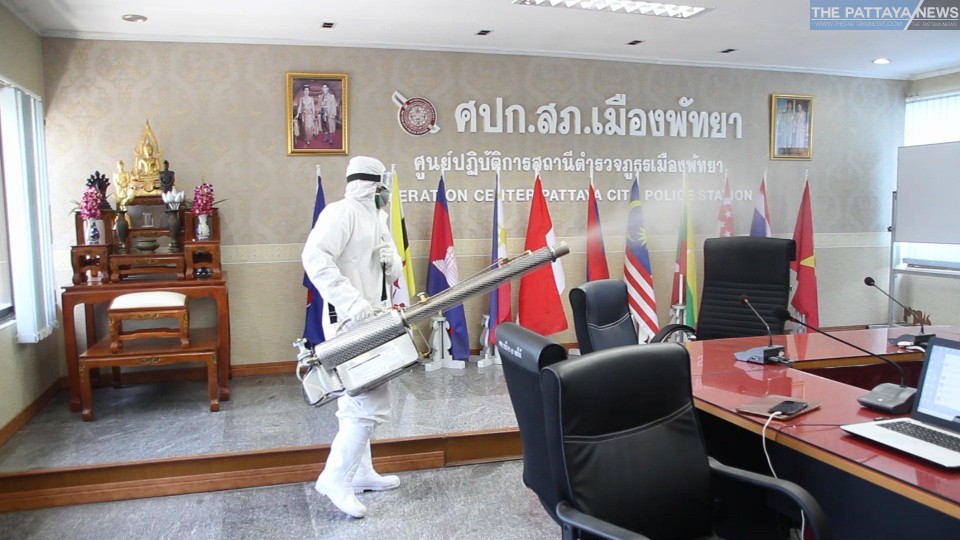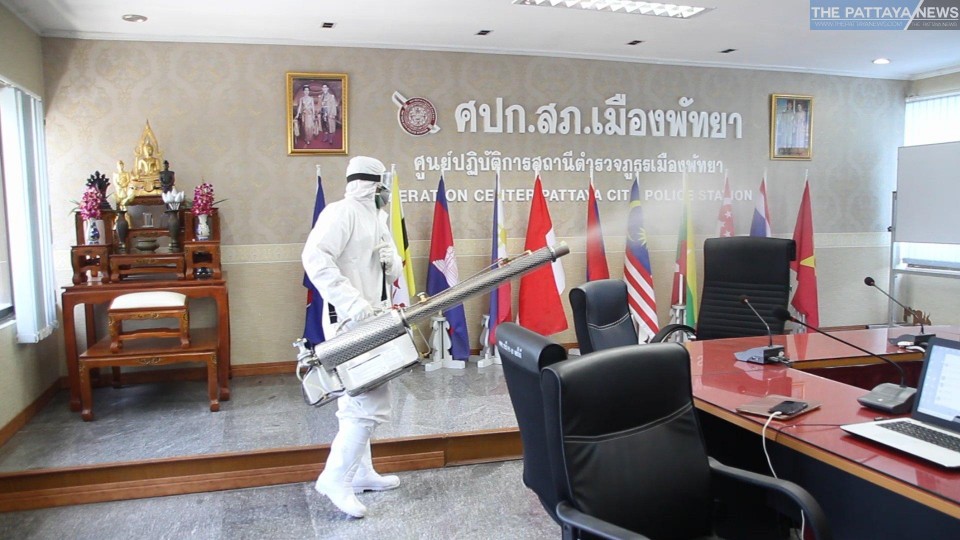 Col. Khemmarin told The Pattaya News and other press that although this was an invisible enemy and threatened the way of life in Pattaya more than any event ever had before, he was confident that they would defeat it. He said he and his team have been following the orders of the Governor of Chonburi and City Hall and that although many of the orders were difficult, as a large majority of the city was out of work, he believes that the faster everyone cooperates the faster life can return to normal and businesses can re open.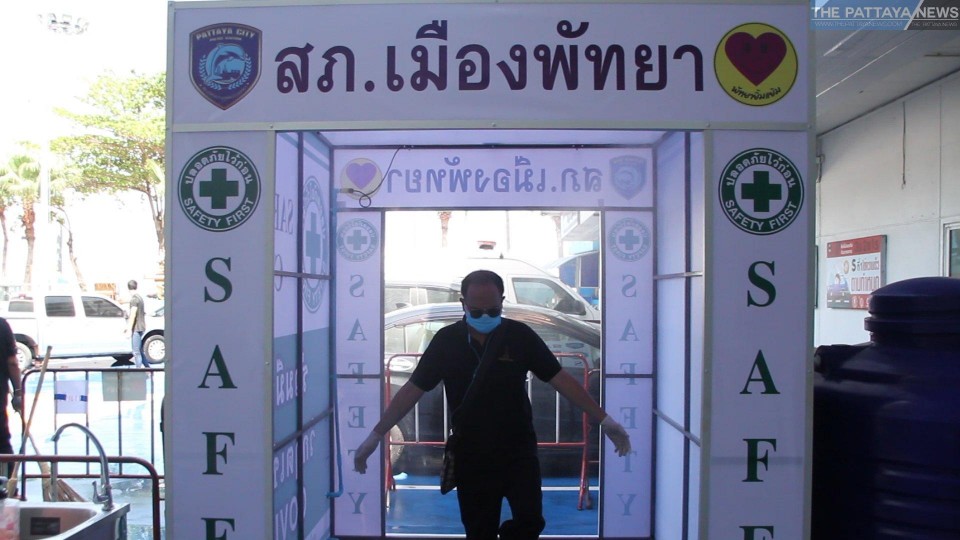 Pattaya is a tourism city, with as much as eighty percent of its yearly revenue coming from tourists visiting the city from all over the planet, world famous for its nightlife and bar scene but also rich in tourist attractions, shows, water parks, cinemas, golfing, sports activities, concerts and more. Every one of those items are currently closed, putting tens of thousands out of work. Additionally, the cities world class shopping malls have closed all non essential stores, also putting thousands out of work. Restaurants not in shopping malls remain open, but under stringent rules meant to discourage socializing.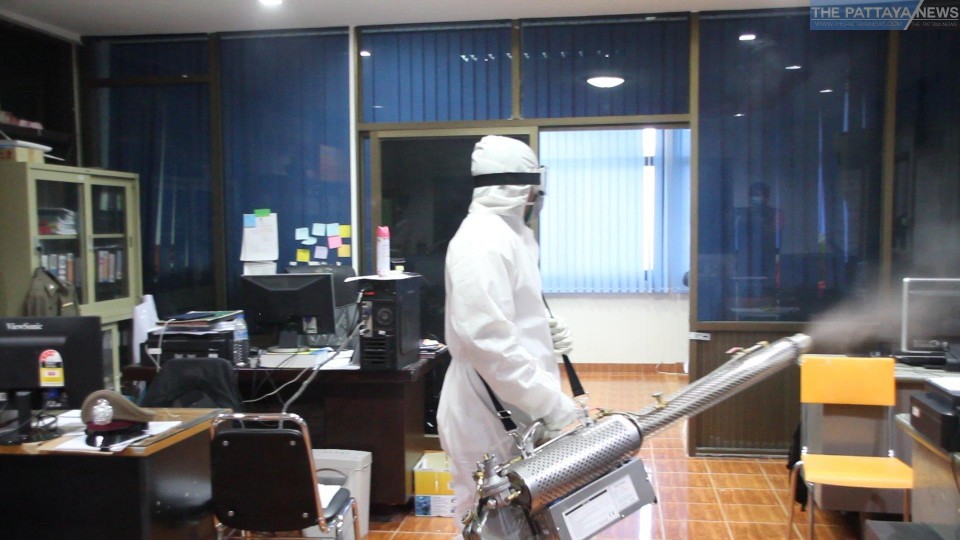 The new measures at Pattaya City Police station include:
-Mandatory wearing of face masks, staff wearing gloves and some wearing full plastic protective masks.
-Walking through a special disinfectant tunnel to enter the station
-A full washing of ones hands and using hand sanitizer before entering the station
-Sitting at least 1-2 meters away from other people. The station has rearranged its seating for this purpose.
-Keeping distance from officers and staff while speaking to them at the station
-Temporarily suspending non essential services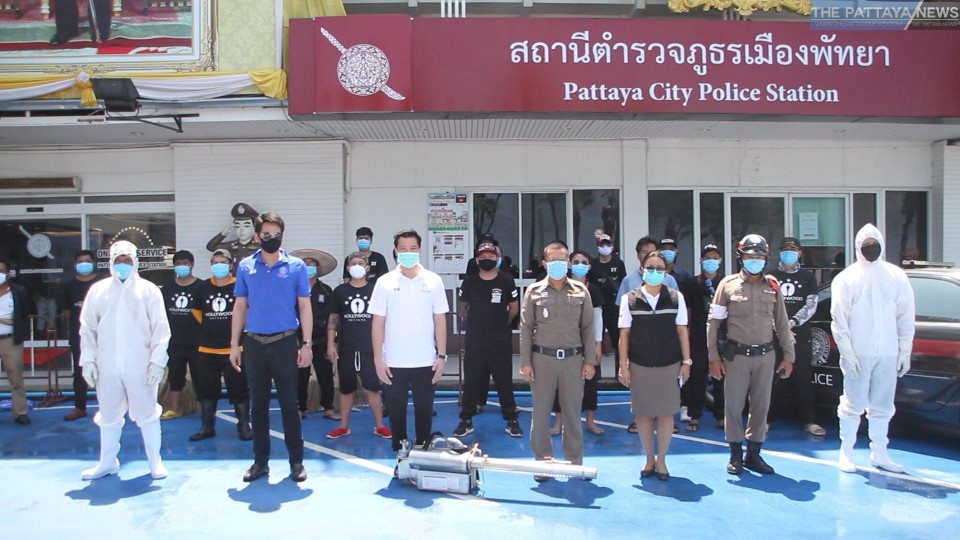 The entire station, including the prison cells, have been disinfected and cleaned by a professional cleaning company. These are among some of the most stringent measures in the entire city for cleaning and protection. City Hall has also implemented similar measures, The Pattaya News notes.
Col. Khemmarin also warned the public that although times were tough, this was not the time to resort to crime and that he and his team were being hyper vigilant and would catch any criminal who decided to prey on others during these difficult times.