Banglamung/Naklua-
Three people have sustained serious injuries while six buildings have been damaged after a construction crane collapsed this morning in Naklua, Banglamung.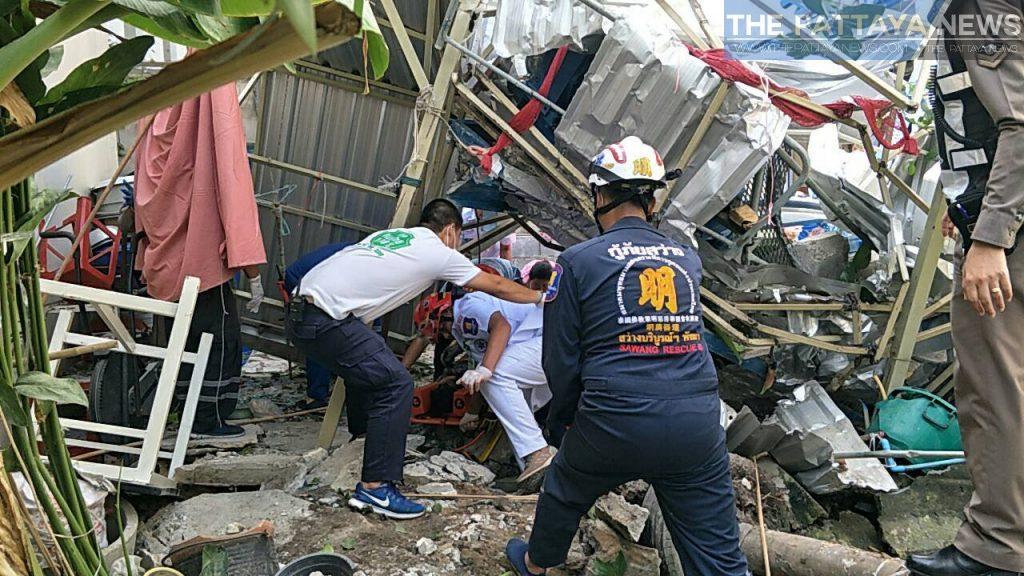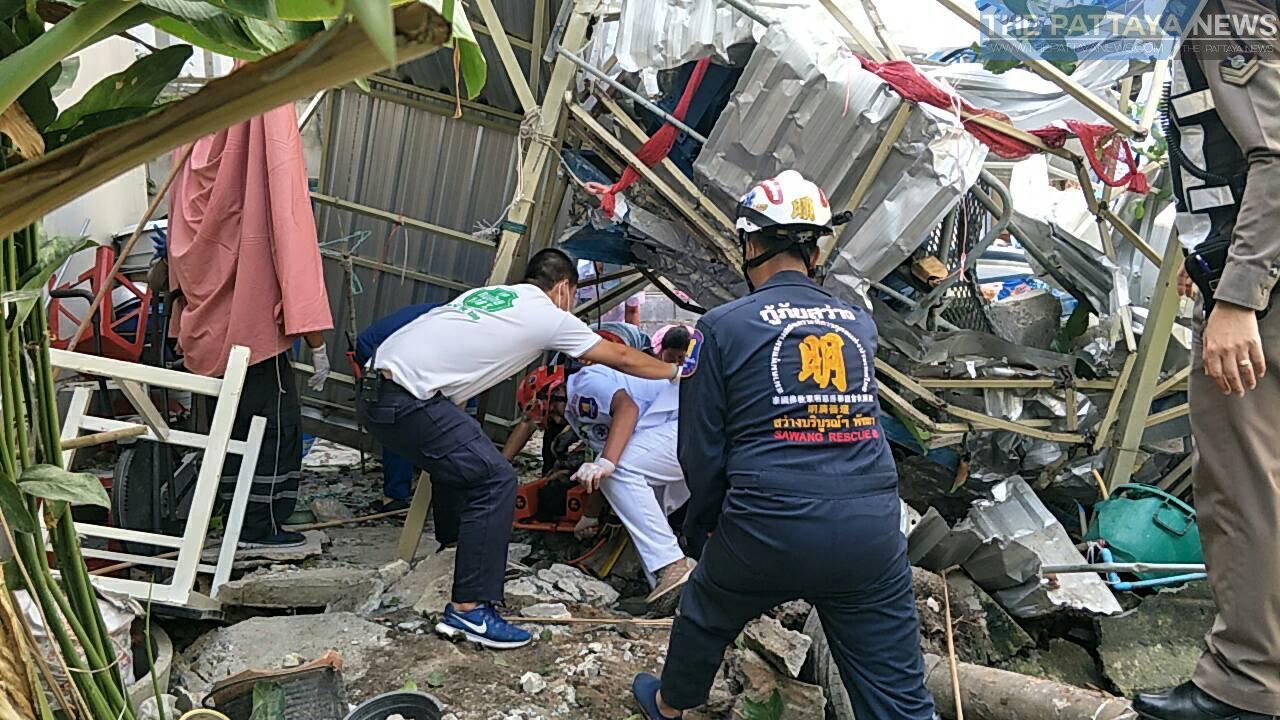 Bang Lamung officers were notified of the incident at 10:30AM near Soi Sukhumwit Pattaya and Soi Esso in Naklua.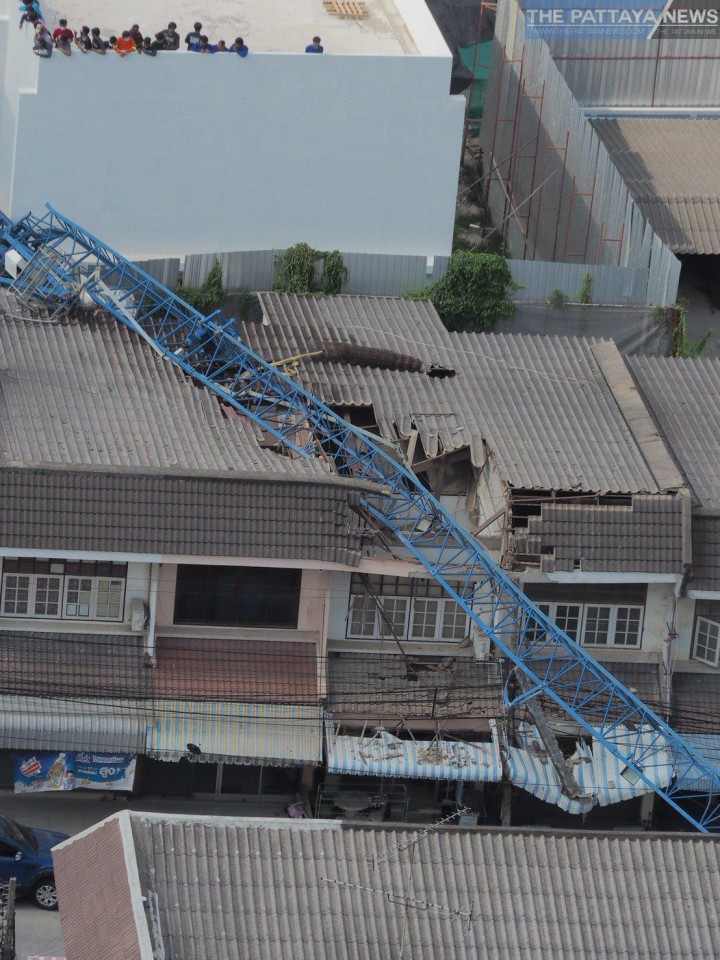 Officers, emergency responders and The Pattaya News arrived at the scene to find the collapsed crane which had fallen over six damaged buildings, many of them residential apartments.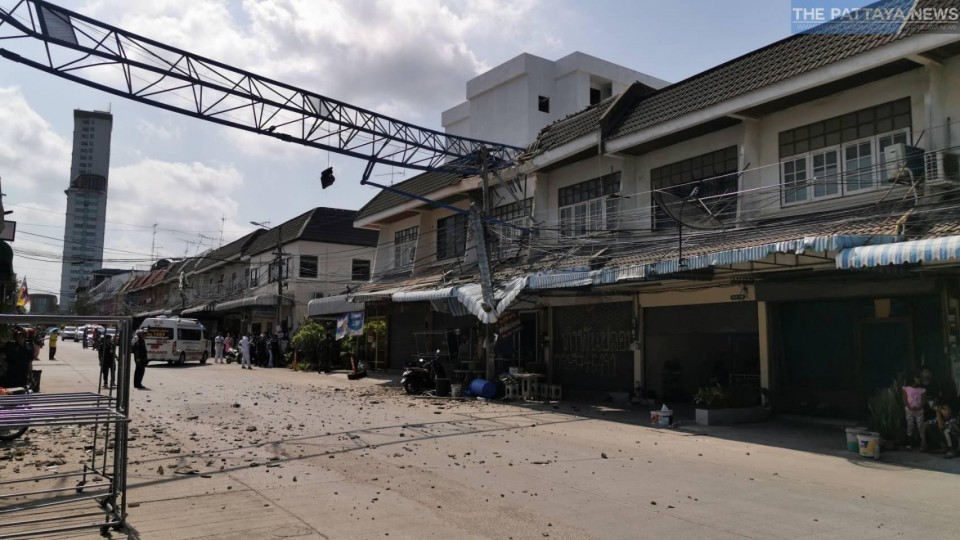 Three people had sustained serious injuries who were 65 year old Mrs. Thanomsri Pimsawat, a twelve year old boy whose name has been withheld due to his age and the crane driver, 31 year old Tanakorn Homjit. They have been taken to local hospitals.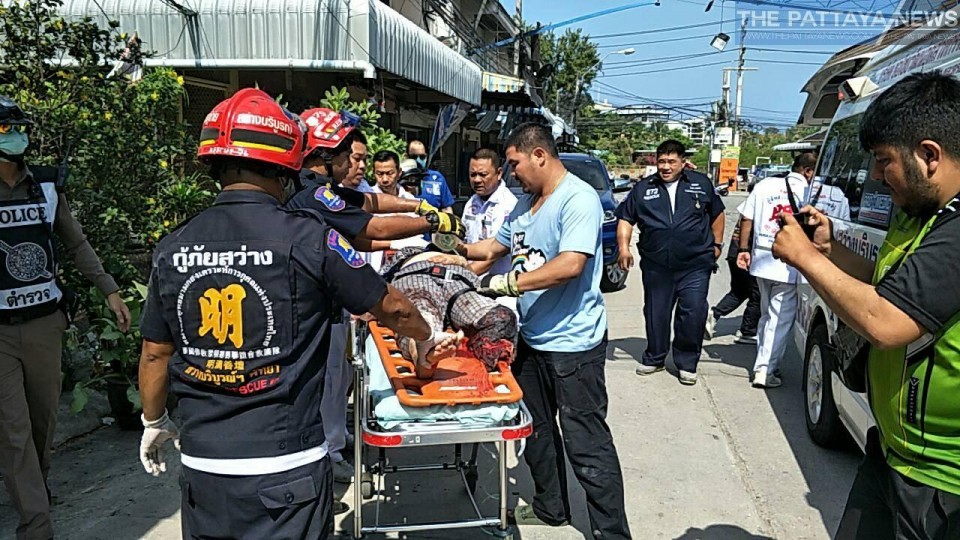 The crane had been in the construction lot of a large project near the apartment complexes that were damaged. The name of the project has been withheld pending a full legal investigation by police, the damaged building owners and the construction firm.
The cause of the crane collapsing is unclear, however police continue to investigate the scene and The Pattaya News will provide updates on a regular basis. Officers plan to interview Mr. Homjit once he recovers from his injuries.
Our video of rescue efforts and the collapse: