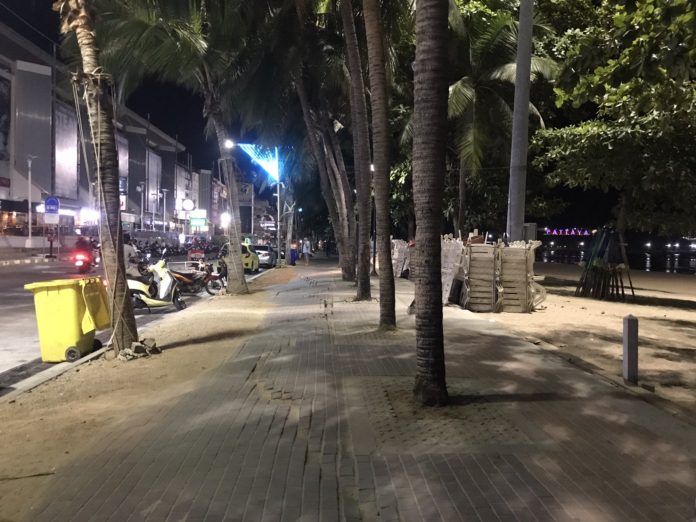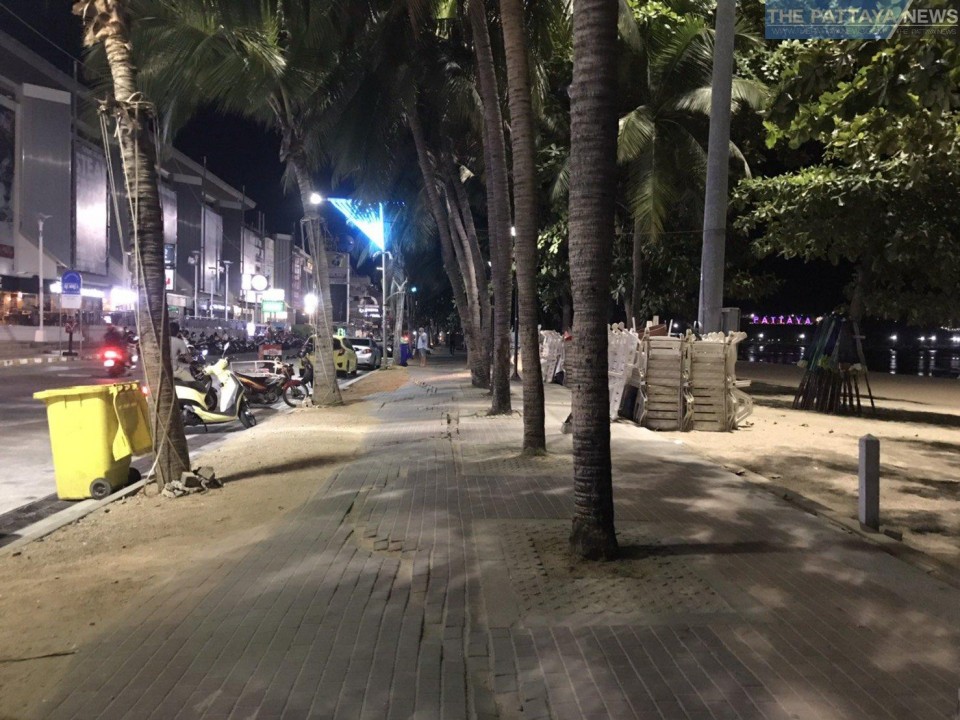 Pattaya-
As efforts increase in the Pattaya and Banglamung (regional) area to stop any potential spread of the Covid-19 Coronavirus both Pattaya Police and local Pattaya government leaders are telling local residents and foreigners in the area to stay home and practice social distancing.
Banglamung has had a total of eleven confirmed cases of Covid-19 since the start of the outbreak, with the majority being connected to patrons from a boxing stadium cluster in Bangkok and their close contacts. There was also a case of an Italian tourist almost three weeks ago and a Belgium tourist which prompted a complete cleaning of Soi 8 after it was revealed he had some drinks there as well as a Thai man recently back from Italy. These cases appear to have been contained and are several weeks past, although several nurses that had contact with the Belgium man were tested.
As additional restrictions and an emergency decree come down from the Thai Government, however, local authorities want to drive one clear message to Pattaya and Banglamung residents-
STAY HOME.
Unless the reason for going out is essential, such as a medical visit or needing groceries, local authorities suggest one stays home during this current crisis to diminish risk to themselves and to others.
Although there is no lockdown or curfew order in Pattaya and it is not expected at this time, mass gatherings are prohibited and authorities have closed nearly all areas that people would gather.
Pattaya City Officials know how hard this is on local residents, especially in a city that thrives on nightlife and tourism, they told the Pattaya News. However, to get back to being able to return to business and a better situation staying home is the best solution, medical experts agree.  By limiting contact with others by socially distancing and keeping at least six feet from others the spread of the virus can be significantly slowed.
Proper washing of hands is also suggested by medical experts.
Although disputed by Western medical experts, Asian doctors also suggest wearing masks and many places in Pattaya will not let foreigners in if they are not wearing a mask.
Pattaya City Police say they have nearly doubled their patrols to ensure compliance of local bars and businesses from operating correctly during the closure, following social distancing guidelines and not allowing people to gather and mingle. They have made several high profile closures during the past week, as well as fined and ticketed and closed many other smaller businesses that were not on the news. Some bars that had a restaurant license were closed until the situation with the virus improves for allowing people to drink without eating.
Police have also been following a request from the Chonburi Governor for people not to gather and drink on the public beaches at night, removing many people and warning them they needed to socially distance and should be home, not on the beach. The past two nights have seen for the most part broad compliance to these measures as recent videos we posted on our YouTube channel show, with a very quiet and mostly deserted Pattaya overnight, despite no curfew order.
The Pattaya News supports Pattaya City in its efforts to encourage residents to socially distant and encourages its readers to stay home during this crisis and refrain from going out unless needed for essentials.