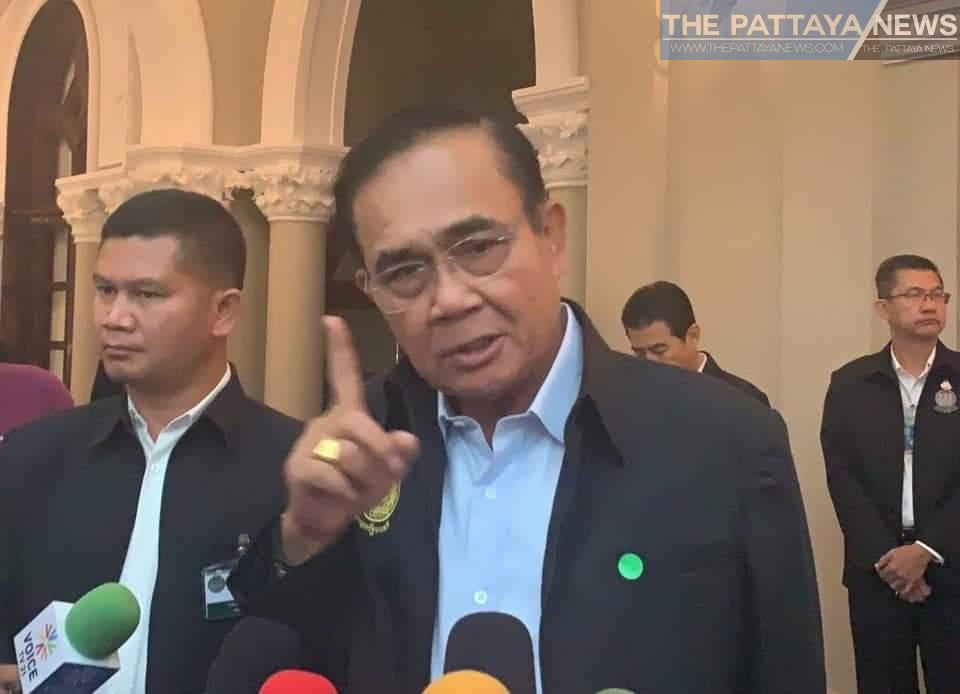 Bangkok-
Several measures taking place as part of an emergency decree in Thailand were announced through an order which was first released by Thai media Matichon earlier this afternoon. The emergency decree officially takes place at Midnight this evening.
The decree, which lasts until at least April 30th, gives the Thai Government a broad range of powers to help fight the Covid-19 Coronavirus and control the situation. The country is approaching 1000 cases of the Coronavirus, the majority being from a cluster at a boxing stadium event earlier in March.
Some of the measures listed of note in the order are:
-Banning of foreigners from entering the country, with the exception of those who have a work permit or are shippers, pilots, diplomats or drivers.
-People under the age of five and over the age of 70 are encouraged to stay at home. Additionally, so are those with previous health conditions.
-Public gatherings are banned.
-Places such as nightclubs, stadiums and playgrounds in Bangkok will remain closed until the situation improves and further notice.
-Provincial Governors can ban the public from entering designated areas that are high risk zones.
-Domestic travel between provinces is allowed, however, visitors may need to undertake mandatory quarantines or self isolations and provide information to checkpoint officers.
-Hoarding of supplies, such as food, water and medical supplies is prohibited and punishable under the order.
-False news coverage or that which looks to scare or mislead the public can be deleted or censored and the news outlet held legally responsible.
Finally, it was made clear that essential services, such as banks, restaurants for take out, grocery stores, factories and gas stations will remain open.
Violations of this order could face up to two months in prison, the order also stated.
The order will also be looked at on a daily basis by the Thai Government based on the situation and how it develops.
There is NO mention of curfews or lockdowns in the order.
This is a developing story and items in the order are subject to change in this fast paced situation.  All items were correct as of time of publishing, if items change The Pattaya News will create an additional article to clarify.
Thai Source: https://www.matichon.co.th/politics/news_2088617