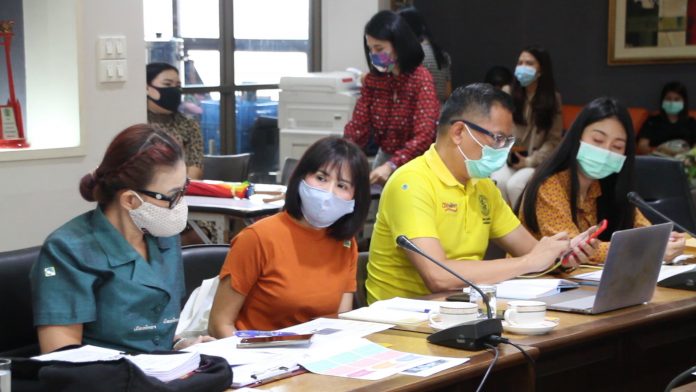 Chonburi-
As announced moments ago on the Chonburi Public Relations social media page, the Chonburi Governor, Phakarathorn Tienchai, has ordered additional closures and restrictions for the entire Chonburi province, which includes Pattaya.
The order, which is effective now until the situation improves, does the following:
-Closes Shopping Malls with the exception of Food stalls, pharmacies and restaurants. Only take out will be allowed. No in store dining is allowed. Food carts are allowed but no seating.
-Non essential areas in department stores are to be closed.
-Koh Larn and Ko Si Chang are closed to non residents, all ferries and tour boats are prohibited from going there, more details coming.
-All public parks are closed
-All club houses at golf courses are closed. (However, the courses are still open.)
-Officials and essential Chonburi personnel are not allowed to leave the Chonburi area.
Checkpoints with police and officers will be at all roads and entry points to the province as well, checking the identification and information of those travelling. Important: There is no domestic travel ban at this point.
-Non essential services at government offices will be closed.
There is NO lockdown or stay inside order. There is NO curfew. There are NO domestic travel restrictions at this point. Beaches remain open, although beach chairs must be the proper distance and no large gatherings must take place. The governor previously requested all beaches be cleared of people from 8:00PM to 6:00AM and the order has been followed for several days with law enforcement encouragement. This being said, the Chonburi government is urging people to stay home and practice social distancing.
It is expected that the emergency decree that takes effect tomorrow from the Thai Government will have additional restrictions and measures, however, they have not been announced.