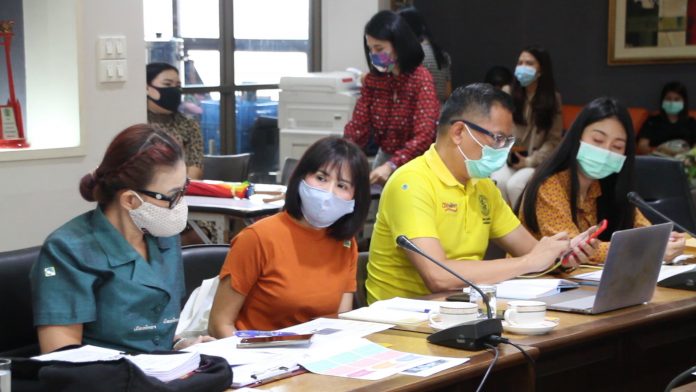 Bangkok-
At a press conference by the Ministry of Public Health and Department of Disease Control this morning officials with both agencies confirmed a total of 106 new confirmed cases of novel Covid-19 Coronavirus as well as three additional deaths.
All three deaths had pre-existing health conditions, officials told the press.
The cases confirmed today are as follows:
Group 1- Cases identified from previous clusters
Boxing gym stadium cluster 5
Nightclub cluster in Bangkok 6
Previous Contacts with confirmed cases such as relatives 12
Religious ceremony in Malaysia 2
Group 2
20 back from abroad, mostly caught at the airport
People working primarily with foreigners 10
Medical staff 4
The remaining cases are being contact traced and identified fully.
The three additional deaths were two seventy year old patients and one 45 year old patient. All three had pre-existing health conditions. The 45 year old victim had tuberculosis.
Additionally, four doctors have caught the virus, being the first medical staff infected since the outbreak.