Chonburi-
Following complaints on social media of hundreds of foreigners closely packed together waiting for news on their visa extensions amid confusing and conflicting rules and data Jomtien Immigration has released new social distancing standards for those visiting.
They also demonstrated as seen in the photos how visitors should stand apart.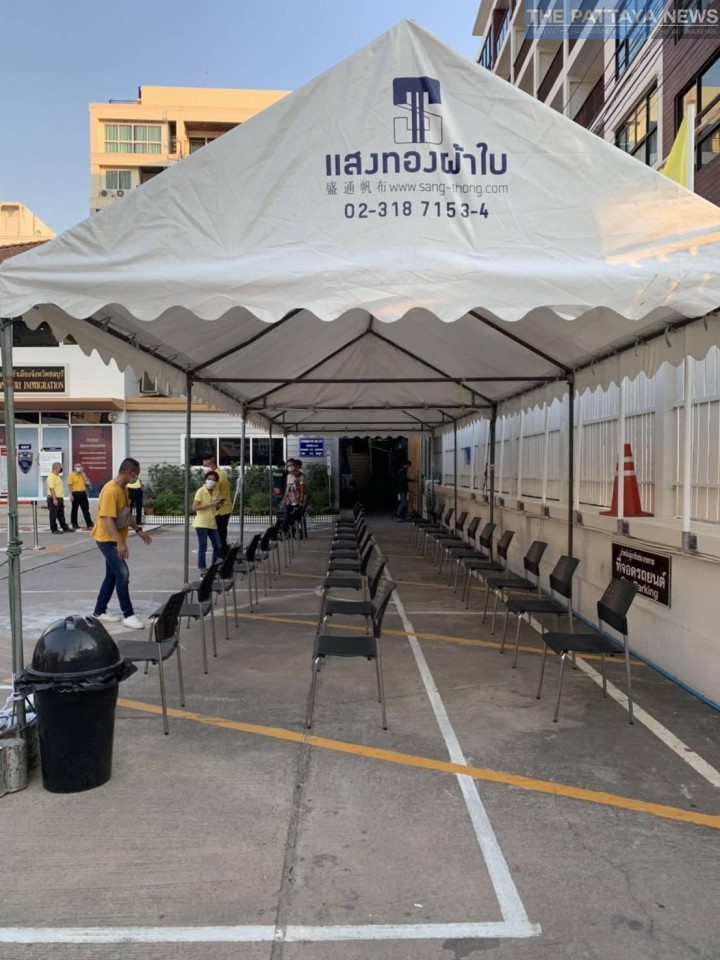 Jomtien Immigration also said foreigners must wear a mask or could be denied speaking with an Immigration agent.
The National Immigration Bureau has still not clearly defined the process for those many foreigners, estimated at half a million, in the country in regards to extensions and overstays.
A thirty day extension for 1,900 baht is generally available however one may need a letter from their embassy stating they cannot fly home at this time.
It has been confirmed overstay rules and fees still apply, which has driven criticism on social media.