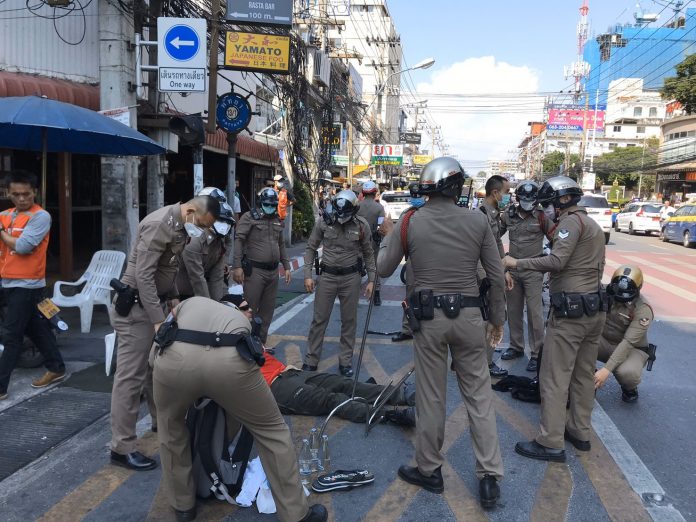 Pattaya-
A 39 year old American man was arrested yesterday afternoon in Pattaya after causing a public disturbance by scaring nearby locals and tourists by screaming about the Coronavirus.
The incident happened around 3:00 PM in Central Pattaya in front of Soi 13/1.
The man, who appeared to be suffering a psychotic episode, was screaming loudly about wanting to save people from the Coronavirus. He also claimed he had been sent from the future to save the Thai people from the virus.
A video can be found here:
The man did not calm down as requested by several police officers and had to be taken down by nearly a dozen by force as he was uncooperative.
The man had a tazer on him, a novelty cigarette shaped like a gun and prescription antibiotics.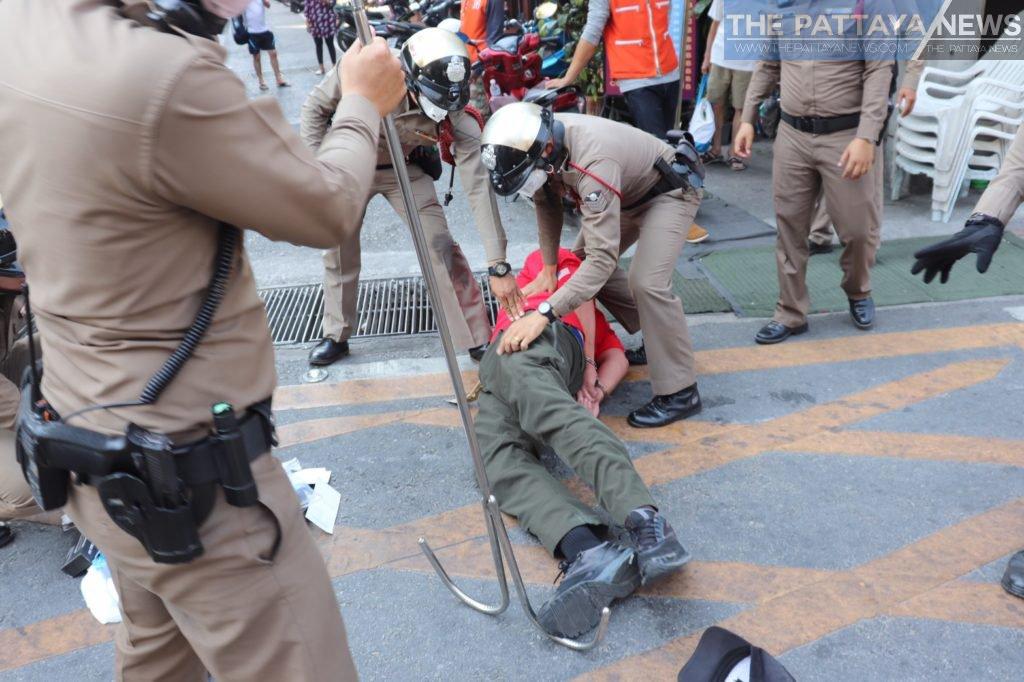 A further diagnosis at the police station revealed the man has a history of mental illness and PTSD as a former soldier and is originally from California. His name has been withheld by the Pattaya News.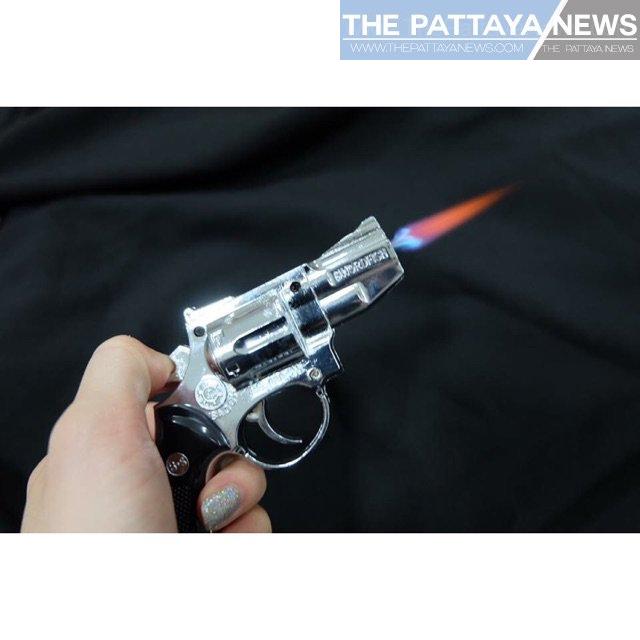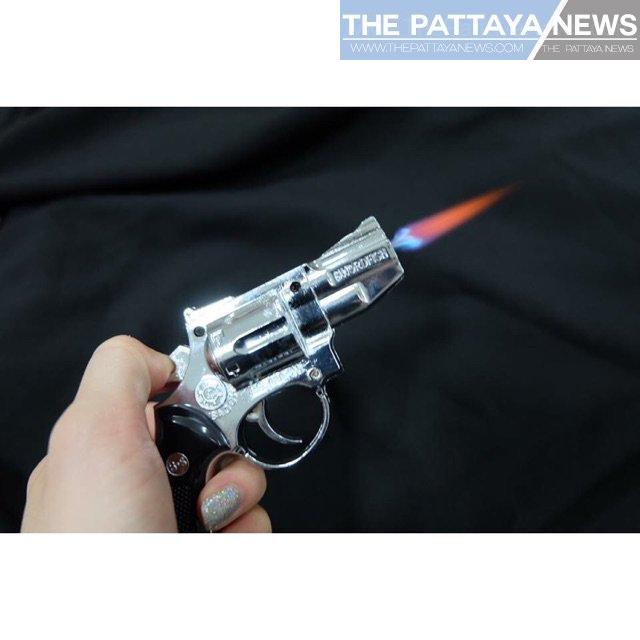 Authorities are expected to reach out to the man's relatives and American Veterans Affairs for assistance.
Editors note: When we published the video of this incident earlier we stated that the Pattaya Police said he tested positive for drugs. This is correct, however at first police could not fully identify what drugs they were. Further analysis showed they were prescription style drugs as well as had antibiotic drugs on him. It is unclear if he had a prescription as is required by Thai law for these items. All this is according to the Pattaya Police.