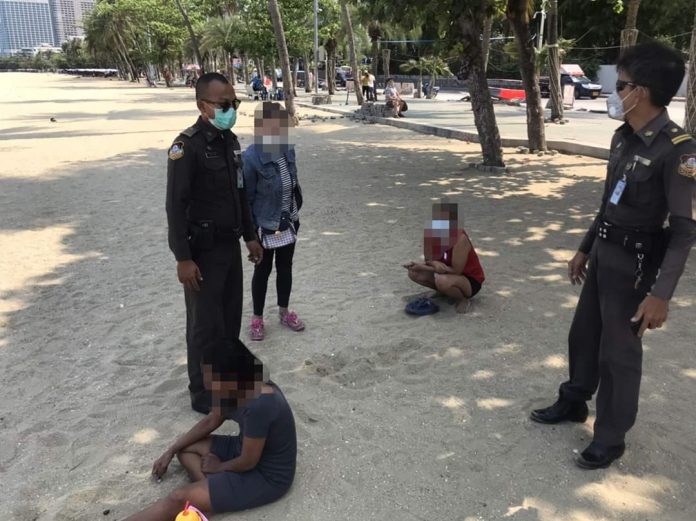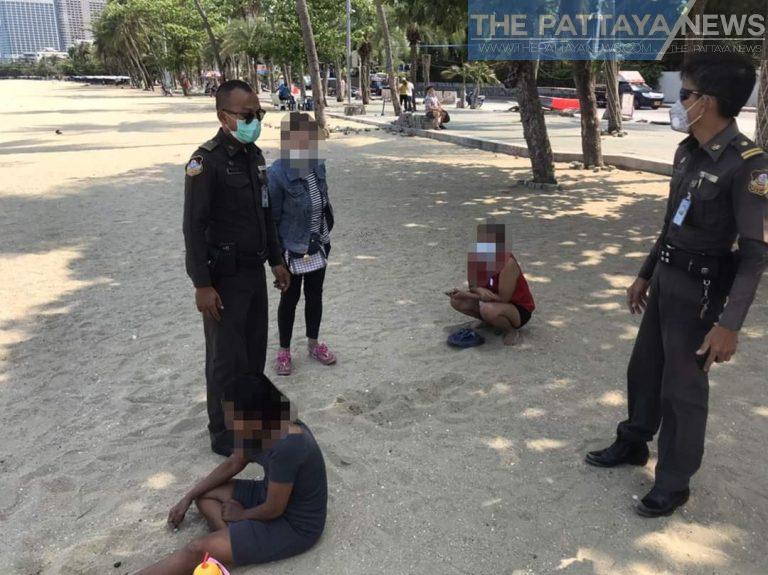 Pattaya-
Pattaya Law Enforcement reported this morning that they discovered a woman on Pattaya Beach in an emotional state with medical issues.
The woman, who was not named and is believed to be in her forties, revealed that she had recently lost her job due to the closure of many businesses in Pattaya to prevent Covid19 and had no money to get home or pay for her medication for previous health conditions.
She had been sitting on the beach in an emotional state unsure what to do and had been sleeping on the beach after being kicked out of her room.
Pattaya City Law Enforcement managed to reach her daughter who is helping with the situation and she was taken to a hospital to help get medication and for a medical checkup. She does not have Covid19.
She will then be taken back to her home in Samut Prakan for support. It is unclear why she did not contact her relatives for help previously.
Pictures: Pattaya City Law Enforcement