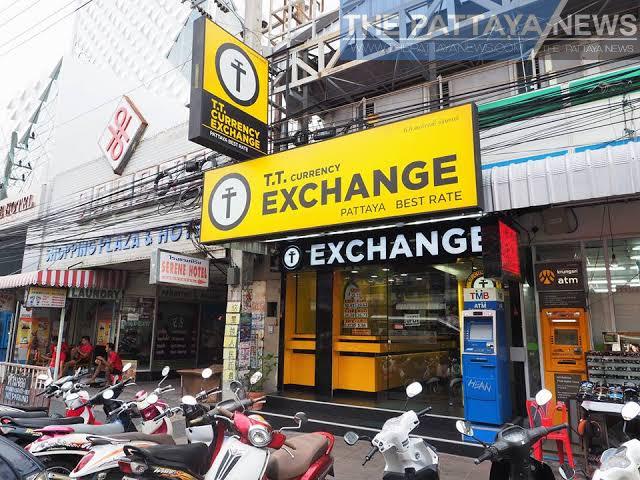 Notice of opening hours change
At T. T. Currency Exchange, the health and safety of our customers and staffs is our highest priority.
As a proactive measure to ensure everyone's health and safety and prevent further infections of COVID-19, We will be operating under reduced opening hours starting March 23 (Mon). All branch will open from 9.00 AM – 9.00 PM, except the headquartered branch on Pattaya Second road which will remain open until 10 PM.
We sincerely apologize in advance for any inconvenience this may cause, and we greatly appreciate your understanding on this matter.
Your business is extremely important to us and to that end we will resume our regular hours once the situation is improved. It's is important we take these further measures to reduce the spread of Covid-19 and protect our wider community and hopefully bring the good times back sooner.
I encourage you to use our website for daily updates and please do not hesitate to contact us with any question or concern. Our website are www.ttexchange.com, www.facebook.com/ttexchange
Stay safe and healthy,
–
แจ้งปรับเปลี่ยนเวลาการทำการ
เนื่องจากสถานการณ์การแพร่ระบาดของโรค Covid-19 มียอดผู้ติดเชื้อเพิ่มขึ้นอย่างรวดเร็ว ทางที.ที. เคอร์เรนซี่ เอ็กซ์เชนจ์มีความห่วงใยในสถานการณ์นี้เป็นอย่างยิ่ง เพื่อลดความเสี่ยงในการแพร่ระบาดของโรค ทางบริษัทขอแจ้งปรับเปลี่ยนเวลาทำการให้เป็น 9.00 – 21.00 น. ตั้งแต่วันที่ 23 มีนาคม 2563 เป็นต้นไป (ยกเว้นสาขาสำนักงานใหญ่ ถนนพัทยาสาย2 จะปิดทำการในเวลา 22.00 น.)
ทั้งนี้ ทางบริษัทเล็งเห็นความสำคัญของการเป็นส่วนหนึ่งให้เมืองพัทยาสามารถเดินหน้าต่อไปในสถานการณ์นี้ได้ ขอขอบพระคุณในความร่วมมือและการสนับสนุนที่ท่านมีเสมอมา เราจะร่วมกันฟันฝ่าสถานการณ์นี้และกลับมาเติบโตอย่างเข้มแข็งไปด้วยกันดั่งเช่นที่ผ่านมา
บริษัทอยากให้ท่านคอยรับข่าวสารข้อมูลผ่านช่องทางเว็ปไซต์ www.ttexchange.com, www.facebook.com/ttexchange
ขอให้ท่านปลอดภัยและสุขภาพแข็งแรง