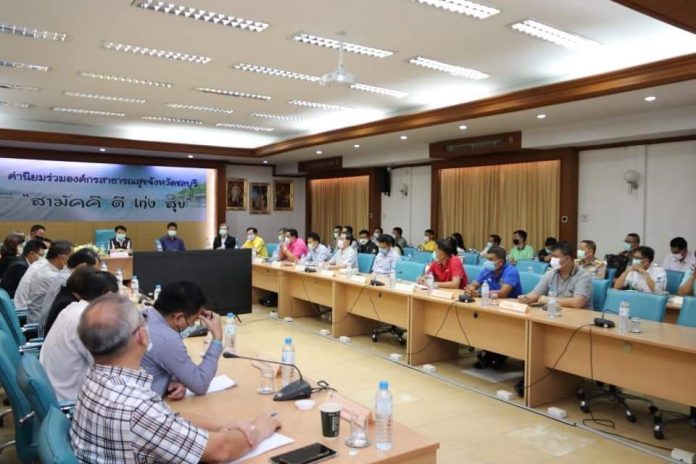 Chonburi-
Chonburi and Pattaya officials have detailed, in depth, the ten cases found on the Chonburi area in an attempt to be transparent, open and honest and help relieve anxiety of local residents.
Four more cases were confirmed in the past several days, up from six previously.
Eight of the cases were Chonburi residents who attended a major boxing event in Bangkok earlier this month which has been the single largest source of Thailands current outbreak.
The two prior cases were previously covered here, an Italian tourist who visited Laem Chabang and a Thai man back from Italy who lives in Chonburi. Both these cases were several weeks ago and based on the time frame were successfully contained. Their family members and contacts did not test positive.
The document is extensive but essentially states that all businesses, people, family and contacts from the ten cases have been followed in depth by medical professionals and quarantined.
Chonburi and Pattaya officials do NOT feel there is an outbreak in the area or a reason for concern, however, are releasing several further measures to ensure the province and Pattaya is safe. The Pattaya News will publish a second article with these measures shortly.