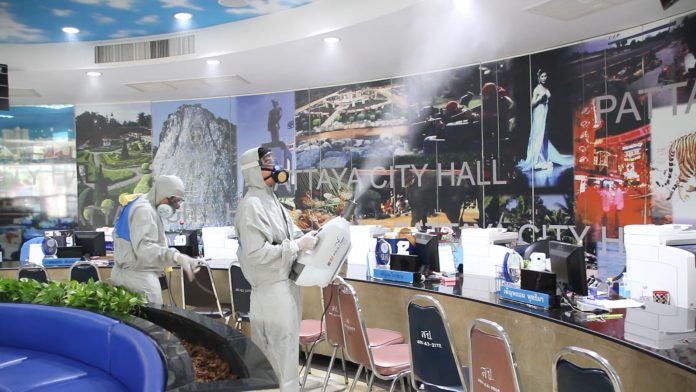 Bangkok-
The Thai Ministry of the Interior has announced on its social media pages this evening that Nonthaburi, Samut Prakan, Pathum Thani, Samut Sakhon, Nakhon Pathom, all part of the greater Bangkok Metropolitan Area, will also take the same measures the Bangkok Governor announced this afternoon in terms of closing non essential businesses.
The measures include all shopping malls, beauty salons, entertainment and bars, golf courses, tattoo parlors and more. The entire list can be found here:
https://thepattayanews.com/2020/03/21/complete-list-of-non-essential-business-closures-in-bangkok-effective-tomorrow-for-roughly-three-weeks/
Restaurants can offer take out and delivery only with no in store dining allowed.
Supermarkets and pharmacies will not close and will be open. The Ministry stressed there was no shortage of food or supplies and there was no need to panic buy. All essential services like police and hospitals are open.
The point of the closures is to encourage social distancing and provide less options for people to go out and socialize, thus helping reduce any potential spread of the Covid19 Coronavirus.
The Thai government promised to help the tens of millions out of work who live day to day in a city and country that depends on tourism and entertainment for a living.
The exact date of the closure was not given in the notice unlike Bangkok, but stated only as temporarily. They are expected to last at least three weeks and put millions more people, many who are at poverty level, out of work.