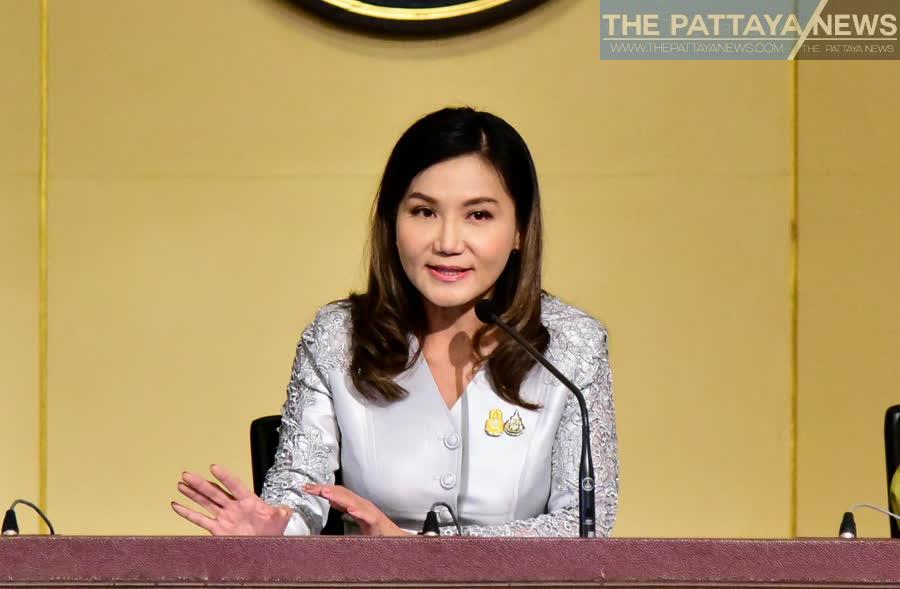 Bangkok-
BANGKOK (NNT) – The COVID-19 Information Center is calling on people to refrain from moving out of their local area and is asking them to help promote the "stay home, stop the virus" campaign. It is important to note this is not an order, however, but a request.
Government Spokesperson Naruemon Pinyosinwat said today the Prime Minister had emphasized that he didn't want people to focus on the term "sealing the country" but instead wanted them to focus on the measures and the outcome.
She went on to say that Thai people are not prohibited from returning to the country or their home provinces. However, the government's measures may result in more inconvenience so people are asked to remain calm and follow the government's measures by refraining from unnecessary travel, which will help efficiently control the epidemic.
The government's measure to close places and risk areas is to bring about behavior adjustment and social distancing, so that people will stay home to prepare themselves in case the situation escalates. The public is also asked to listen to information from the government only.
The Government Spokesperson added that if Bangkok really needs to be closed, the government has plans for food, necessities, and a delivery process to support people who don't have the funds. In the meantime, people are asked to adjust their lifestyle by staying at home and not going to crowded places. Many agencies are also to authorize home-based work.