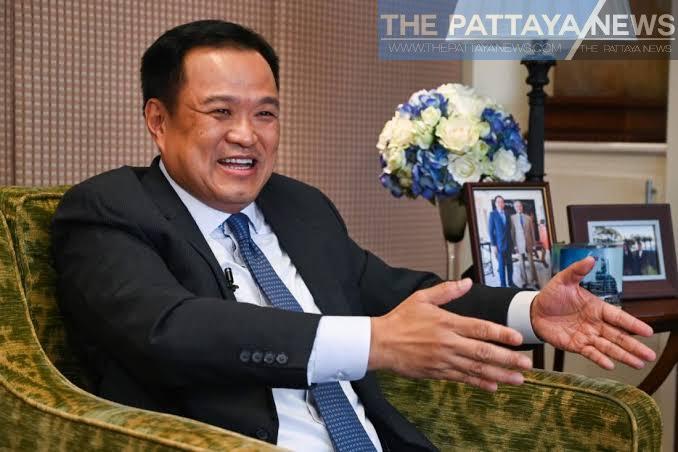 Bangkok-
The Thai Public Health Minister, Anutin Charnvirakul, who is also the Deputy Prime Minister, said in an interview with ThaiPBS today that authorities were doing everything they could to avoid a restrictive Spain, China or Italy style lockdown but for it to work people must practice social distancing.
He stressed that despite some calls for a "lockdown", the government did not feel that at this point it is warranted, however warned that if people don't practice social distancing it could happen and isn't ruled out. He admitted that especially in the rural parts of Thailand enforcing such a lockdown would be nearly impossible and that Thailand doesn't have the resources China does for a similar lockdown.
He said that although times were very difficult right now for many people with hundreds of thousands temporarily laid off work as many entertainment venues across the country are closed that it was needed. The Pattaya News notes that the government only mandated the closure of the Greater Bangkok area for entertainment venue closings, Chonburi and Phuket were individual Governor decisions. Some provincial governors have decided for the time being to allow venues to stay open but were based on risk calculations and number of foreign tourists in those areas. These are primarily rural provinces or islands.
This comes as Banglamung and local Pattaya officials warn restaurants not to allow crowds of drinkers in their establishments and to remind them that they have an exception to be open so people can eat, not drink and socialize.
Thailand is not currently under a lockdown and freedom of movement (with the exception of a few provinces that require a 14 day self isolation if one enters, including Buri Ram) is fine. People can go to the beach, go for a walk, go to work, go to a park, hang out with a close friend. However, mass gatherings are prohibited and entertainment venues are closed. Events, including religious events, are currently all cancelled.
The Health Minister also said the Health Ministry has been clear and transparent about the situation with cases in the country, despite grumblings on social media, and that if everyone works together by following basic hygiene such as washing their hands and wearing masks the situation will be resolved quicker and people can go on with their lives.
He warned, however, that if people continue to cluster in large groups as is being seen in some areas the restrictions will tighten, as much as the government does not want to do so.