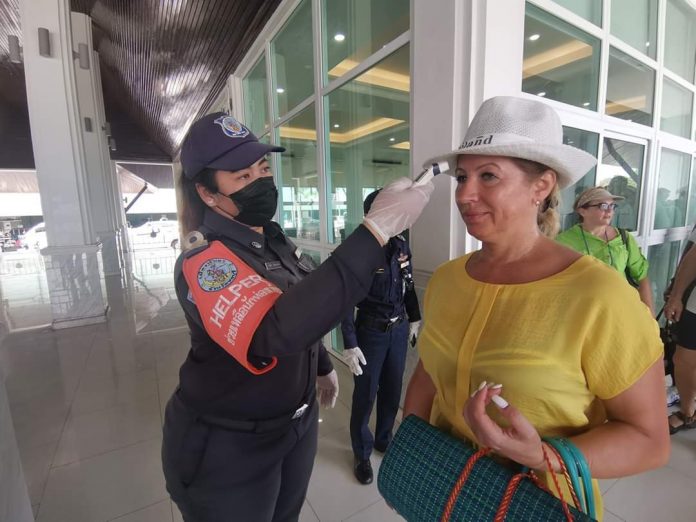 Thailand-
As the threat of the novel Covid-19 Coronavirus increases, a culture clash between East and West is beginning to cause tension in Thailand in a situation that had previously happened in China.
As most of our readers on our English news are from Western countries most health officials and doctors in those countries have told their citizens don't hoard and wear masks unless you are already sick, save the masks for the health workers and that it isn't helpful and that most people are not wearing the proper mask regardless.
Meanwhile, many Chinese and Asian doctors have the opposite advice, encouraging the public to wear masks, claiming the advice by Western doctors is wrong and that not wearing masks helps spread the virus. China in particular has driven this message strongly to Thai authorities which is why a lot of the news has been focused on wearing of masks for Thai people. With China showing proven results in fighting the virus, many Chinese officials have stated to the public that mandatory mask wearing helped drive this result. Masks are sold out in many locations and long lines have been seen, including in Pattaya, to purchase masks.
Regardless of which doctors and which advice you personally agree is correct, the situation has begun to cause tension in Thailand and only likely will get worse as thousands of foreigners don't wear masks and disagree with the advice Eastern doctors get while thousands of Thai's grow angry with foreigners and claim that they are spreading the virus by not wearing a mask.
We have seen signs and warnings in local condos and hotels beginning to pop up, warning people to wear masks in the elevators or "use the stairs" including in high rise condos.
We have also seen, in our Thai comments on our Thai version of the Pattaya News, increasing anger at the spread of the virus and many Thai residents blaming the spread on foreigners not wearing masks. Meanwhile, the English comments are full of westerners with a different culture and different doctors reacting just as strongly to not wearing masks and conflicting with each other.
This is not without precedent. In Hong Kong, public shaming became normal for foreign expats and tourists seen out in public not wearing masks and a hashtag, #weara*******mask went viral with millions of shares. Hong Kong also strongly believed that mask wearing helped stop the virus in their country and control it better then most…and the majority of Thai people seem to agree. Pictures of foreigners not wearing masks began to be shared as residents shamed them on social media until most foreigners began wearing masks to avoid a cultural conflict, regardless of beliefs on if they were effective or not.
Could we see this in Pattaya as well? Time will tell. The Pattaya News has seen a large increase in mask wearing in the past several days since the entertainment venues were forcefully closed for fourteen days and we have seen a large uptick in comments on our Thai news and other Thai media of Thais demanding all foreigners wear masks. The Public Health Minister was widely ridiculed on English language news for claiming foreigners who don't wear masks should be thrown out of the country….but many Thais agreed with him and the reaction was not as negative to the statements on Thai media.
Some foreigners have been posting on social media groups that they are at least considering wearing a mask when going to professional meetings with other Thai's, Immigration, etc as the majority of Thai's see it as polite and the right thing to do. If the situation worsens in Thailand, belief in masks working or not, many foreigners may effectively be forced by social shaming to wear one.
-Adam Judd