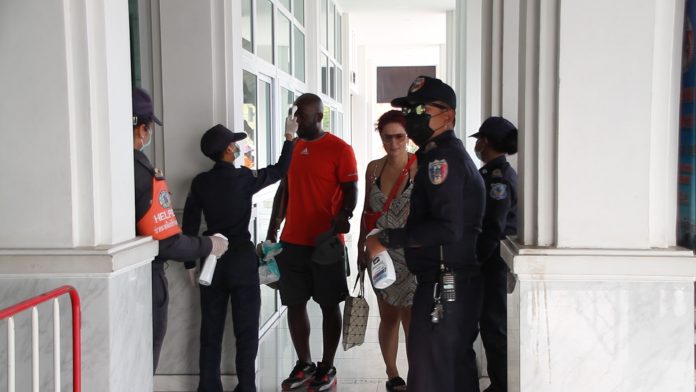 BANGKOK(NNT) – Demand for consumable products will likely increase if the spread of COVID-19 expands further. The Thai Chamber of Commerce has reassured the public that the current production capacity of manufacturers is sufficient to meet domestic demand, with some manufacturers having already ramped up their capacity to ensure there are products on shelves.
Thai Chamber of Commerce and Board of Trade of Thailand's President, Kalin Sarasin has presented his vision of a COVID-19 pandemic, affecting the economy and the general public.
As more and more people will be staying at home, Mr Kalin has urged restaurants to join forces with delivery services to offer food deliveries, which will also help the business survive in this climate.
As for other consumable items, manufacturers have confirmed their production and logistics capacity is sufficient to ensure no food shortages. However, customers stockpiling grocery items in recent days may have resulted in images of empty shelves, which only happened for a short period of time as store employees could not refill the shelves in time.
The Chamber of Commerce president has asked the government to allow trucks carrying goods to run all day, in order to help replenish stocks at modern trade stores, and to reduce the import tax on surgical masks and medical equipment.
He said the government's economic measures to help businesses affected by the pandemic will allow these businesses to continue their operations. He suggested however that the help be offered to all levels, while the COVID-19 impact on economic growth will need to be reassessed later.