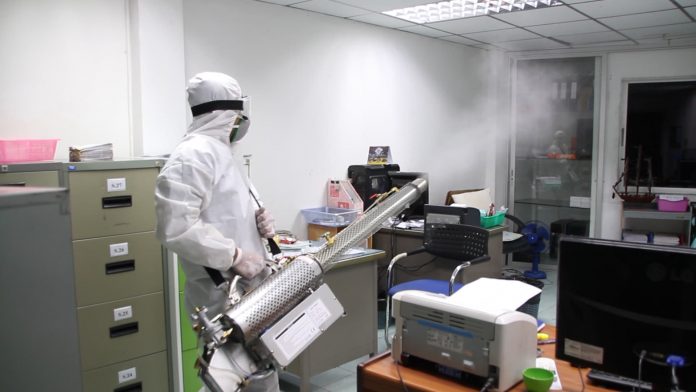 Bangkok-
At a meeting from the Department of Disease Control and the Ministry of Public Health, officials announced thirty new confirmed cases of the Covid-19 Coronavirus.
This brings the total number of cases to 177 in the country.
The cases are primarily from the previous cluster cases found at a boxing stadium with 11 cases from there and several relatives from previous cases. Both venues were closed for at least fourteen days, all contacts quarantined and traced and the buildings are being completely deep cleaned.
Nine cases are from people coming from overseas who were identified at the airport, six foreigners and three Thais.
A taxi driver was identified as a new case with a foreign customer as well.
They stated that rumors of cases from a department store, convenience store or mall are false and were fake news, there have been no confirmed cases from venues such as these.
22 cases are awaiting final confirmation. This is significantly down from the past several days as health authorities contact trace from the Boxing stadium and a group of people at a party cluster cases.
The country remains in stage two, with no widespread local transmission and only local transmission from traced and confirmed cases.
The Cabinet is expected to meet at some time today to discuss several proposals, which The Pattaya News discussed yesterday, to help further control any potential spread in the country.
See more here:
Thai Government proposing three primary measures for control of Covid-19 Coronavirus-An accurate report from this afternoons government press conference