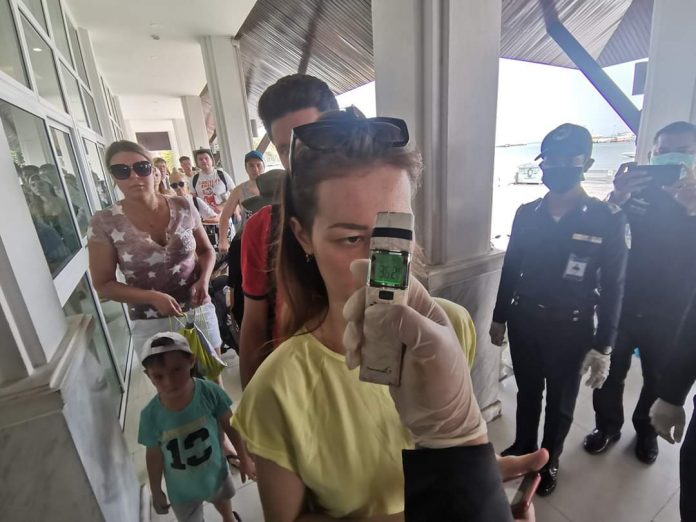 Pattaya-
Pattaya City Law Enforcement posted several photos and announced that as part of additional precautions and to ensure everyone is healthy they will be checking the temperature of every person visiting Koh Larn daily.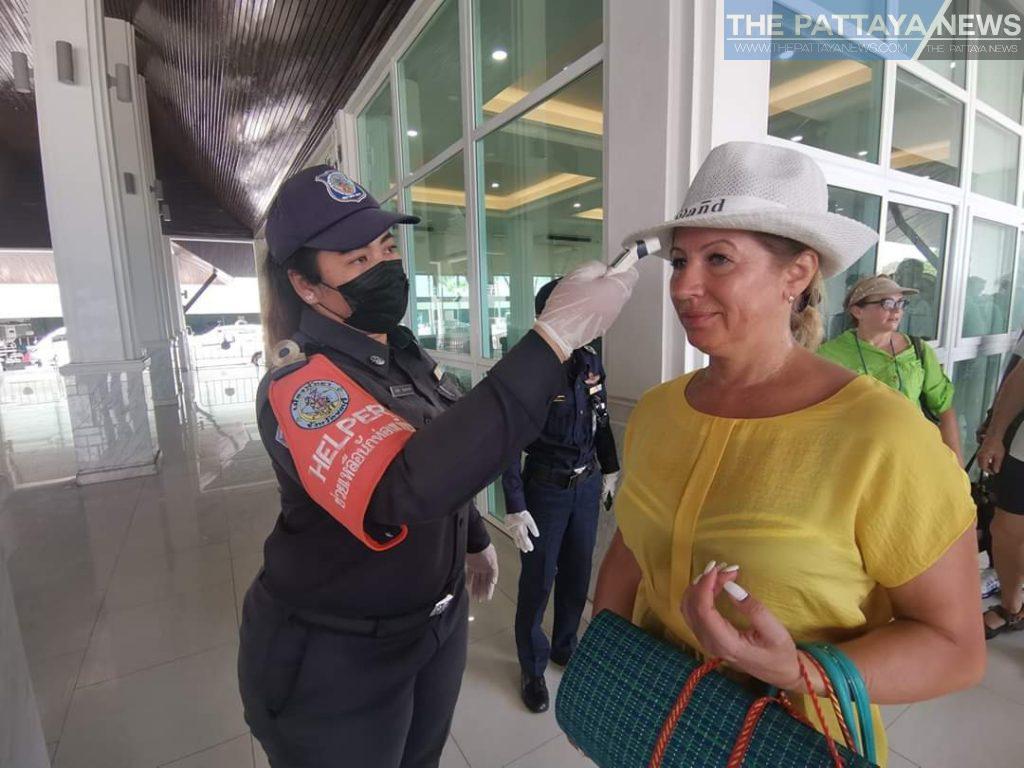 People with high temperatures over 37.5 will not be allowed to visit the island and will be urged to go to a local hospital for observation.
Additionally, hand sanitizer will be given to all tourists and signs of visible sickness, even without a temperature, may be denied at going to the island.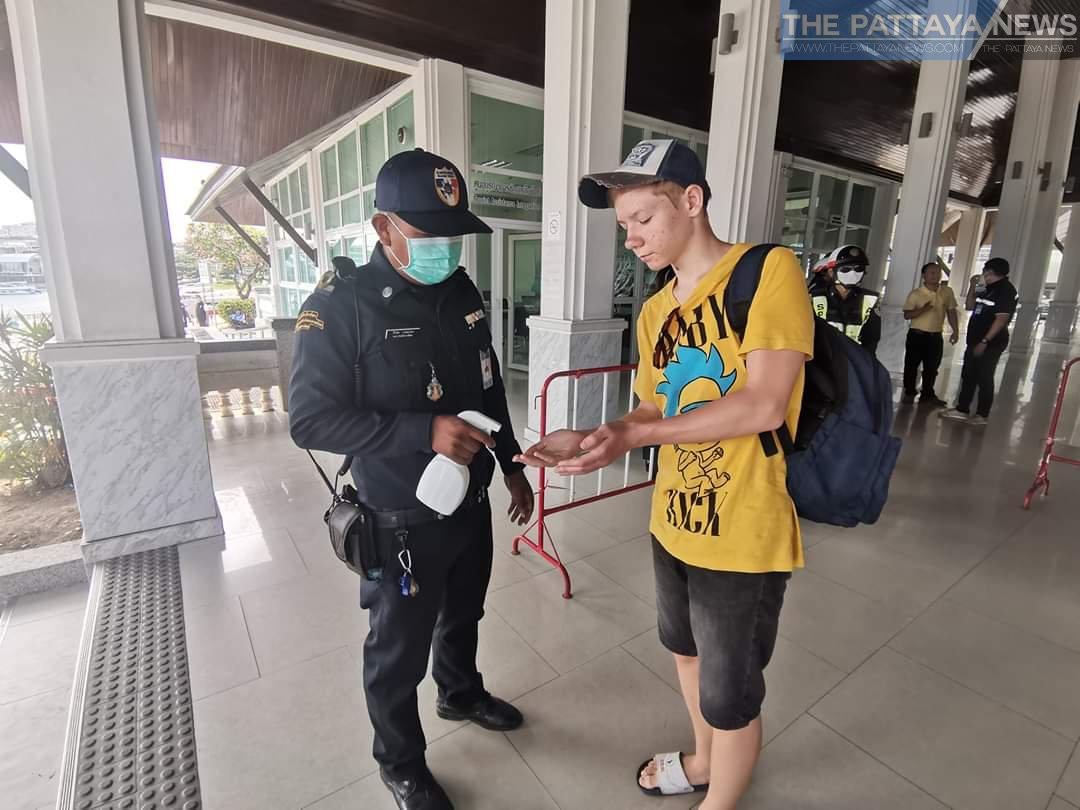 This comes as residents of Koh Larn and Pattaya begin to worry more about the virus and want to ensure the many foreign tourists, mostly from Russia, still visiting the island are healthy.