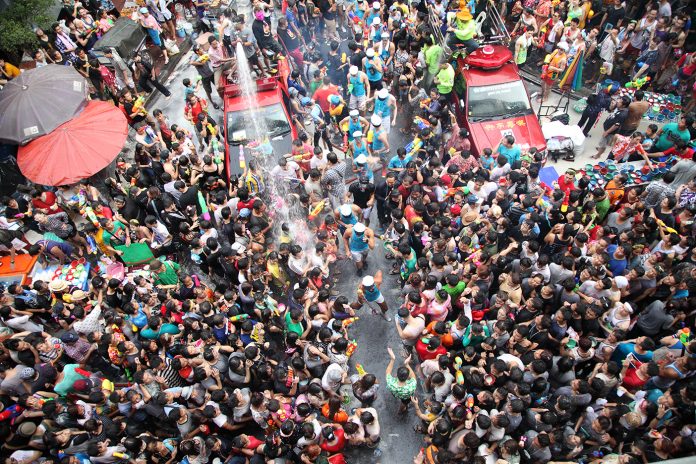 Bangkok-
In an unprecedented and historic decision, Rachada Tanadirek, a Thai government spokesperson, has stated this afternoon on her Twitter account that the Thai government and Prime Minister Prayut Chan-O-Cha have resolved to officially postpone and move the Thai New Year, scheduled for April 13-15 due to the Covid-19 Coronavirus threat. It is worth noting that final cabinet approval will be needed for this.
This is being done to ensure that hundreds of thousands of people do not go home for the holiday, as they traditionally due, and to increase social distance. It is also meant to ensure there is not a large amount of people travelling in and out of the country. Songkran is traditionally the longest single holiday of the year in Thailand, similar to Christmas week in the west and for most Thais who come from the rural parts of the country but go to work in Pattaya, Bangkok, Phuket and other large cities it is the only time of the year they get to go home to visit families.
For context to a Western reader, this would be like moving Christmas week to a different date for the year, a historic decision.
Previously, nearly every Official Songkran event in the country had been cancelled except religious ceremonies, which includes the normal huge water wars and festivals that bring millions of tourists and bring out hundreds of thousands of domestic Thais to party. However, as fears grow on domestic transmissions and because the rural part of Thailand has the largest vulnerable elderly population, delaying the entire festival is now taking place.
The exact details on what this means and when the festival will be rescheduled have not been released.
This is a developing story and may be updated with no notice as the Thai Government gives further details.