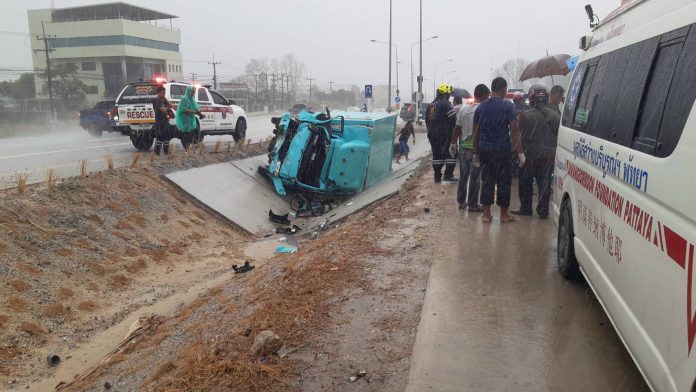 Rayong/Pattaya-
Two men were injured this morning and had to be rescued from an overturned truck in the middle of the median area of the road on 36 Kratinglai Road near Pattaya and Rayong this afternoon.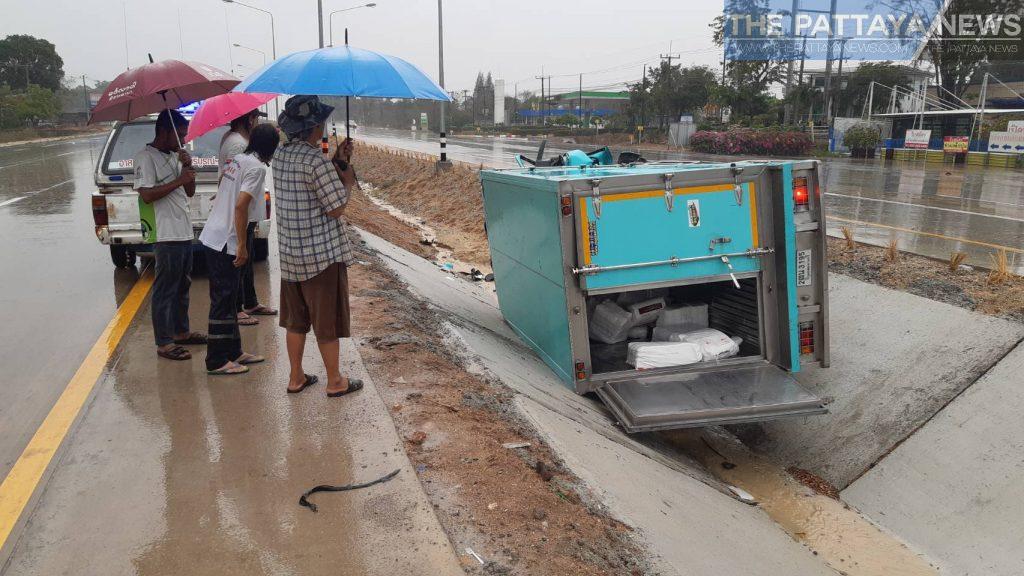 The accident took place at around 1:00 PM this afternoon.
Here is the video from the incident:
The two men, identified as Mr. Prajin Runggruang and Mr. Bancha Prapaso, whose ages were not given, had to be rescued from the vehicle with special equipment due to the way the truck landed.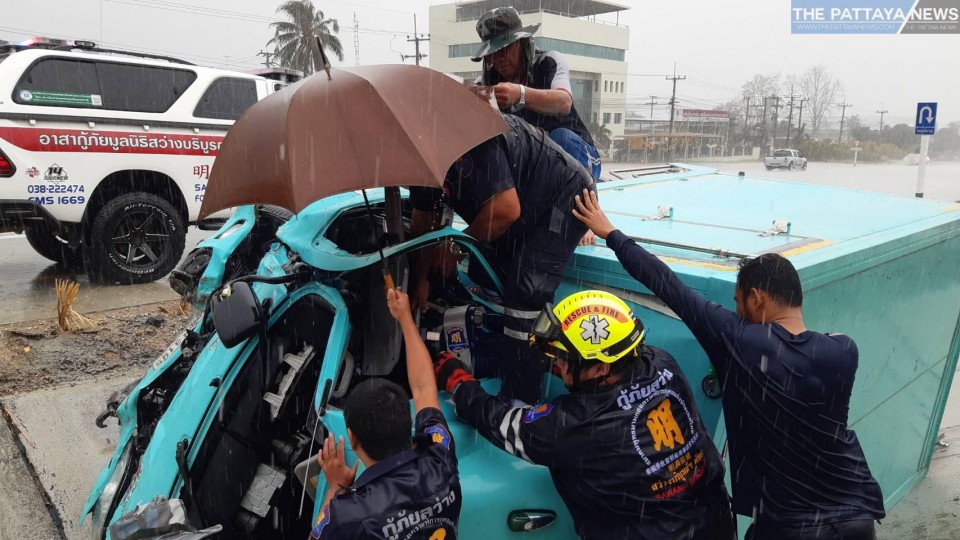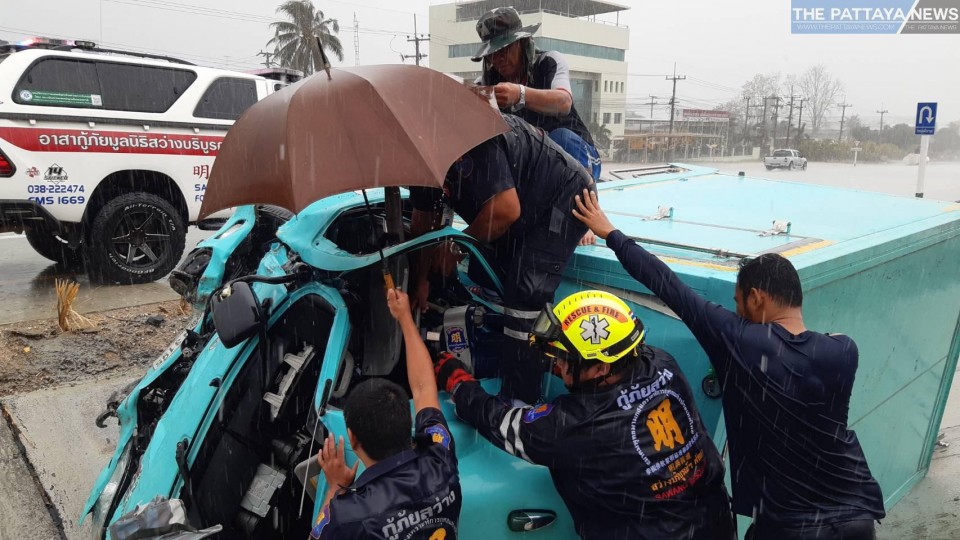 Both men suffered moderate injuries in the crash and were taken to Banglamung Hospital.
Banglamung Police stated they will be reviewing the exact cause of the accident for potential investigation. There were no immediate witnesses available to speak to The Pattaya News or the police.