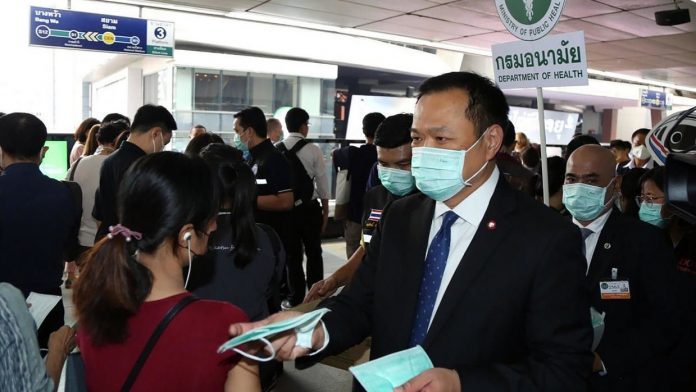 Bangkok-
In a short interview with a BBC South East Asia correspondent, Jonathan Head, Thai Public Health Minister Anutin Charnvirakul denied posting "Dirty Western Foreigner" tweets on a Twitter account allegedly attributed to him late last week.
Read more here about the original incident:
Thai Public Health Minister apparently blames "Dirty Europeans" for bringing coronavirus to Thailand
Mr. Charnvirakul, who previously was in the spotlight for controversial comments made on television when a White foreigner rejected his attempts to give him a mask, says that he has no issues with Europeans and foreigners. He even said he has many friends who are White western foreigners and has no problems or issues with Western foreigners.
He claimed to the correspondent that the Twitter account, which made comments over the weekend like "Western European Tourist's don't bathe and are dirty" and seemed to blame the outbreak of the virus on Western Europeans while stating that Chiang Mai was better when it had many Chinese tourists and not "Bad and dirty Europeans" were not his comments.
He claims that many, many people had access to the account and the incident is under investigation which is why the account was closed. He added that his full attention is on fighting the novel Covid-19 Coronavirus and ensuring Thailand does not have a full spread breakout like several other countries have had and his team is administering his social media, not him.
Reaction on social media, however, has been very harsh with many western foreigners who live and support families in the country and are full time expats expressing outrage over the alleged comments.
The Ministry of Public Health is also in the news this weekend, we note here at The Pattaya News, for suggesting several tough new measures in Thailand, which still has a very low number of cases and no sign of true local community spread, including closing selected bars and entertainment venues and limiting people going home for Songkran. The news has driven heavy divide on social media.