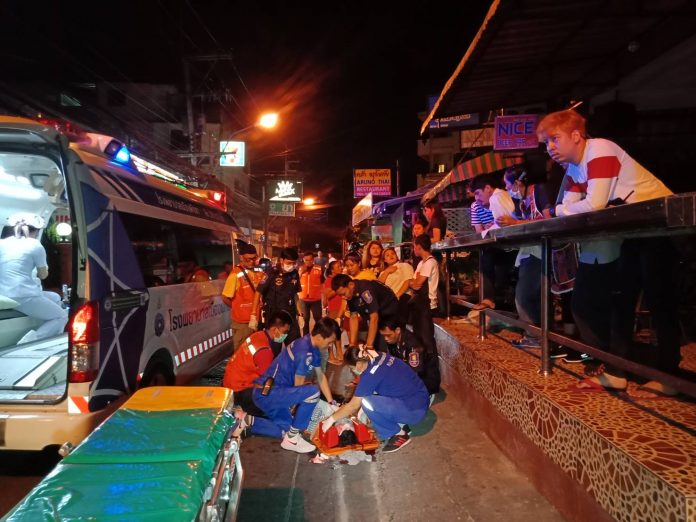 Pattaya-
A motorbike driver has sustained serious injuries after crashing into a pedestrian in Central Pattaya this past weekend.
The Pattaya City Police was notified of the accident on early Saturday morning in Soi Arunothai.
Emergency responders and The Pattaya News arrived at the scene to find a damaged motorbike lying in the middle of the road.
The female motorbike driver, aged around 25-30 years old, had sustained serious injuries and had not been wearing a helmet. She had no identification on her and had been knocked unconscious.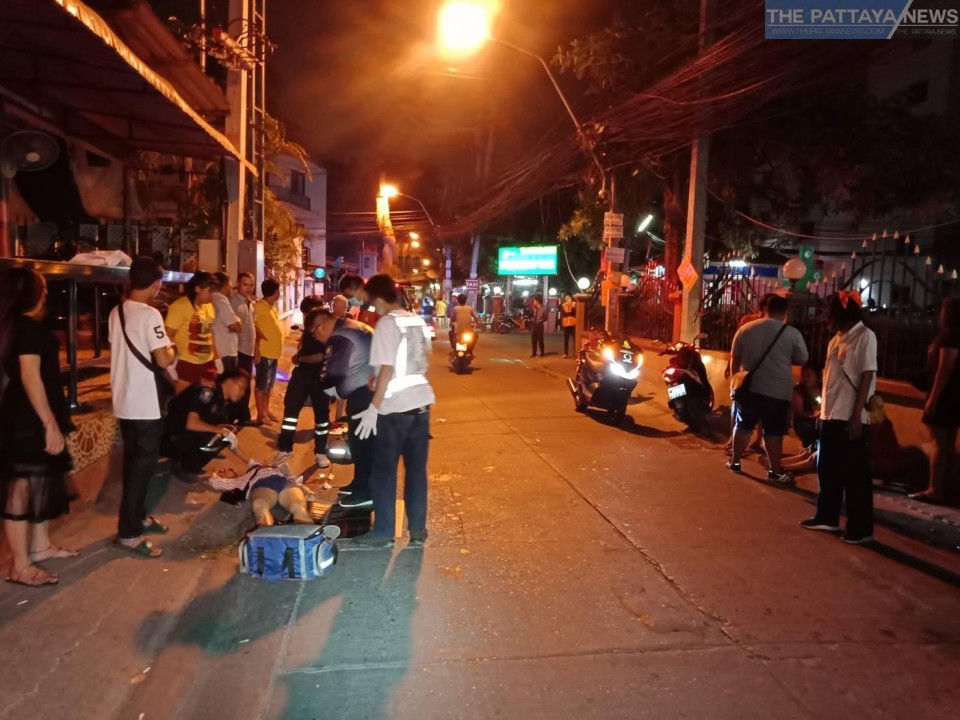 On the side of the road rescue workers found 57 year old Mrs. Supada Kaewyod who had sustained only very minor injuries and declined going to a hospital.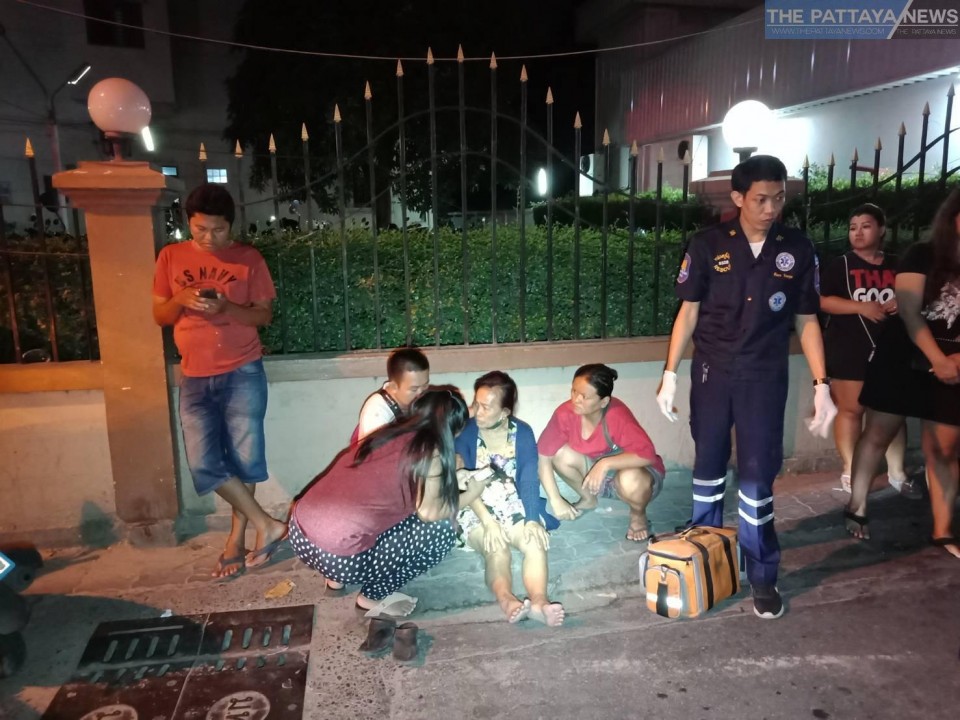 Witnesses told The Pattaya News that while Mrs. Supada was crossing the road, the motorbike driver who was driving with high speed crashed into her. She lost control and fell, hitting her head severely. She was taken to a local hospital in serious condition.
Police are continuing their investigation and checking CCTV footage in the area as well. Police agreed that the pedestrian was very lucky to have not been further injured at the speed she was hit.