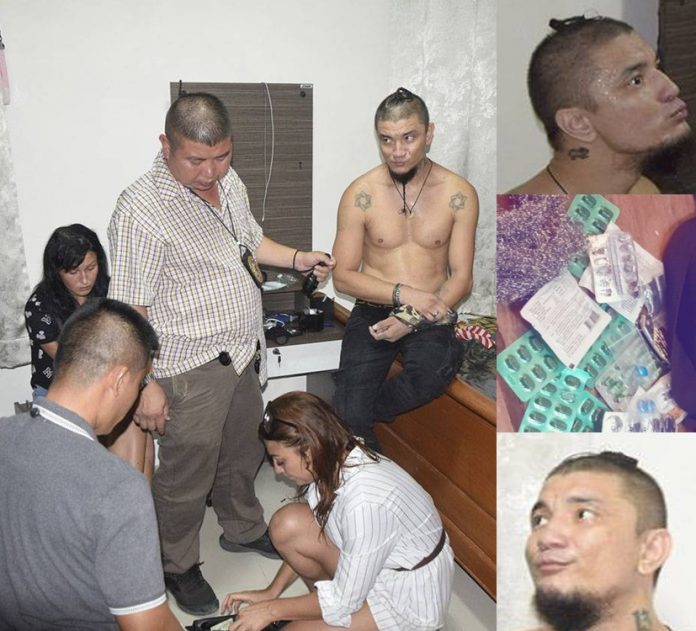 Pattaya-
Region 2 Provincial Police detained a Russian man on March 13, 2020 in relation to a visa overstay and reports he was selling narcotics to tourists predominantly visiting Eastern European themed bars and nightclubs in Walking Street.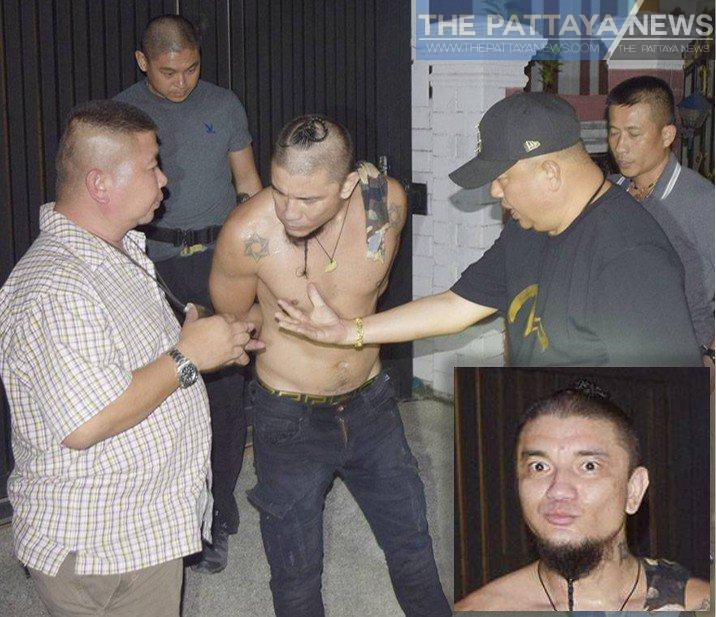 Russian national Mr. MAXIM KURBATOV, aged 33, barefooted and shirtless, was swooped on by several officers in a morbidly intoxicated state outside of his rented shared house accompanied by two equally intoxicated Russian women at Pattaya Lagoon Resort Village in South Pattaya.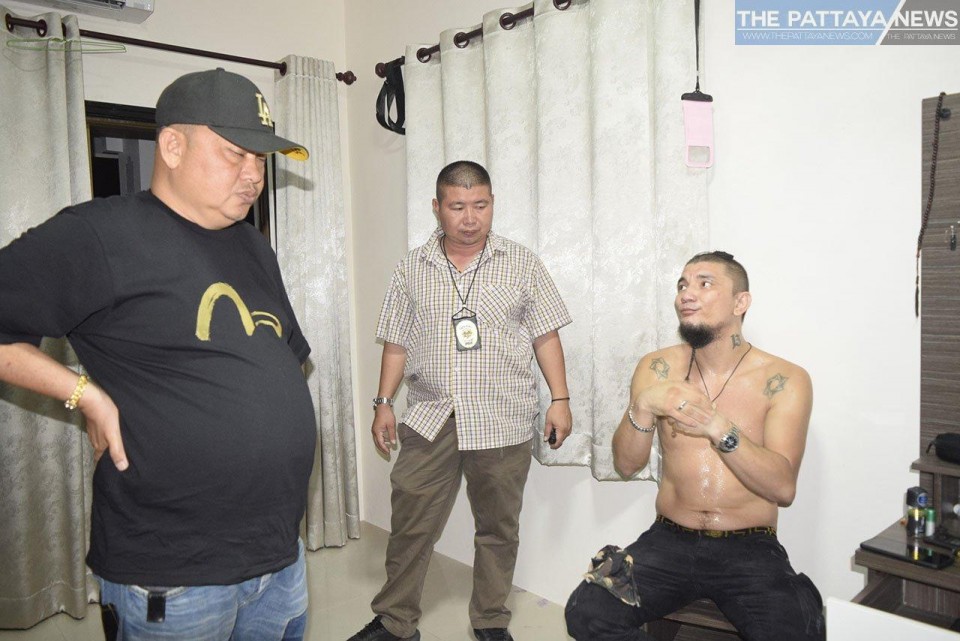 A raid of his property uncovered multiple drug taking paraphenalia, and large quantities of packaging for ritalin and other Over-The-Counter medications that Mr. KURBATOV appeared to be using to bag and sell as fake methamphetamine and cocaine to tourists.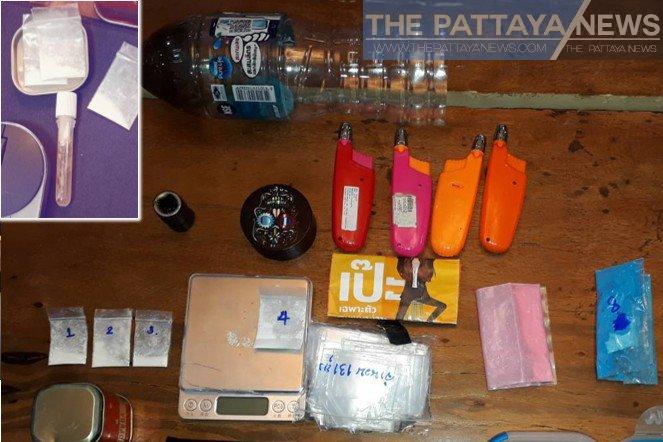 Despite the concerning discovery by police, Region 2 Police Chief Superintendent Dulyapat Techaponyasin advised no narcotic charges were laid despite a small amount of marujuana, however, Mr. MAXIM KURBATOV whom entered the Kingdom on March 24, 2015 on a 60 day visa will be processed for deportation by immigration for a 1,755 day visa overstay.
The 2 Russian women were thanked for their co-operation, returned to their residence with the advice to be more mindful of whom they houseshare with in the future.