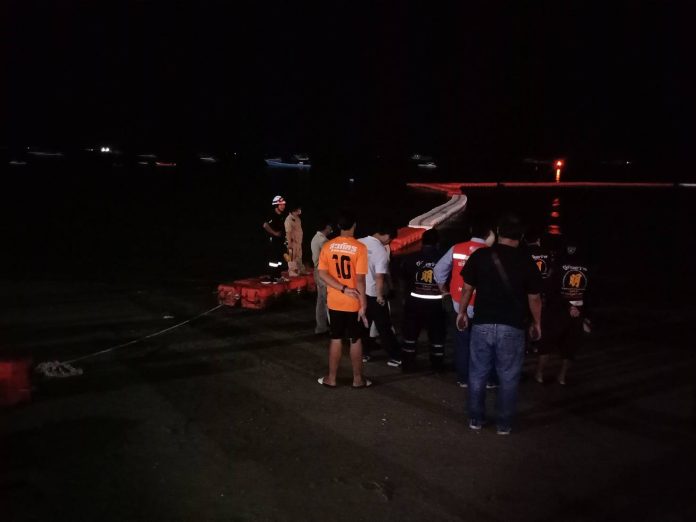 Pattaya-
A forty year old Thai woman has been saved after walking into the ocean in Pattaya early this morning.
Rescue workers were notified of the incident at 2:00AM at Pattaya Beach in Central Pattaya.
Emergency responders and The Pattaya News arrived at the scene to find her boyfriend waiting for assistance.
A Burmese man, 24 years old, who only gave his nickname 'Miw' told The Pattaya News he had just broken up with the woman after an argument on the beach. The woman, who we have decided not to name, found that he had been cheating on her, which he admitted.
She became emotional and ran into the ocean. He tried to search for her but failed and proceeded to call for help.
After about a half an hour of searching rescue workers found her walking in the water by floating barriers where she was trying to escape and hide from them. She was finally brought back on the beach and given medical care as she was exhausted from the ordeal and still in an emotionally unstable state.