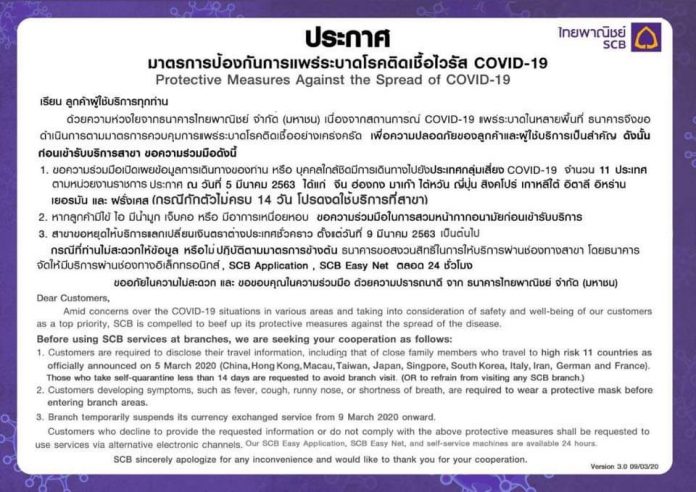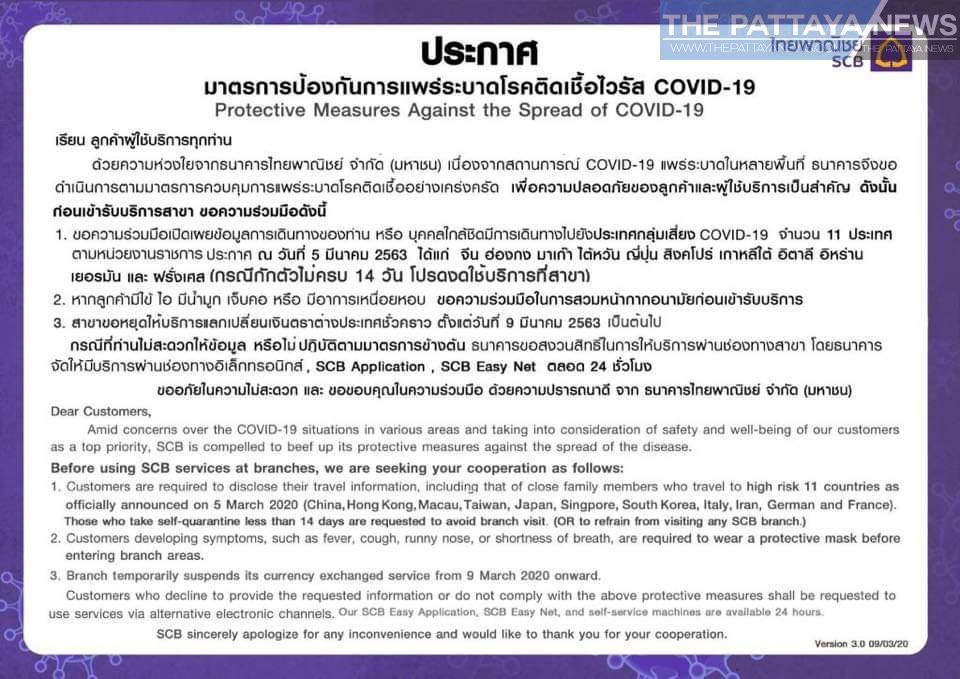 Thailand-
SCB has become the third Bank in Thailand to shut down all their currency exchange booths and quarantine their staff for fourteen days.
The first bank to do so was Kasikorn Bank over the weekend.
Yesterday afternoon, March 11, saw Krungthai Bank follow with the decision.
The banks state it is to protect their customers and themselves, however, usage of Thai money is still fine.