Chonburi-
Nongprue police arrived at a home just outside of Pattaya today to briefly search the home of Mr. Sornsuvee "Boy" Puraweerassawach, who allegedly hoarded millions of face masks to export to China.
He was not at home and they and The Pattaya News briefly interviewed a woman who identified herself as his girlfriend and gave her name as Paeng.
She stated that he would visit the Nongprue Police Station this evening and further explain his situation.
The police were unable to provide a detailed search and will be getting a warrant for further searches from the Pattaya Court tomorrow morning.
Paeng stated that the accusations, which also contained allegations and rumors that the Deputy Agriculture Minister, Thamanat Prompow was involved through a close aide, were false. Mr. Prompow also strongly denied the rumors and stated to the press at a national level that there was no truth to the rumors that had been created by those who wish to discredit him. Thamanat, The Pattaya News notes, is no stranger to headlines and controversy over allegations about drug smuggling in Australia, which he also strongly denies.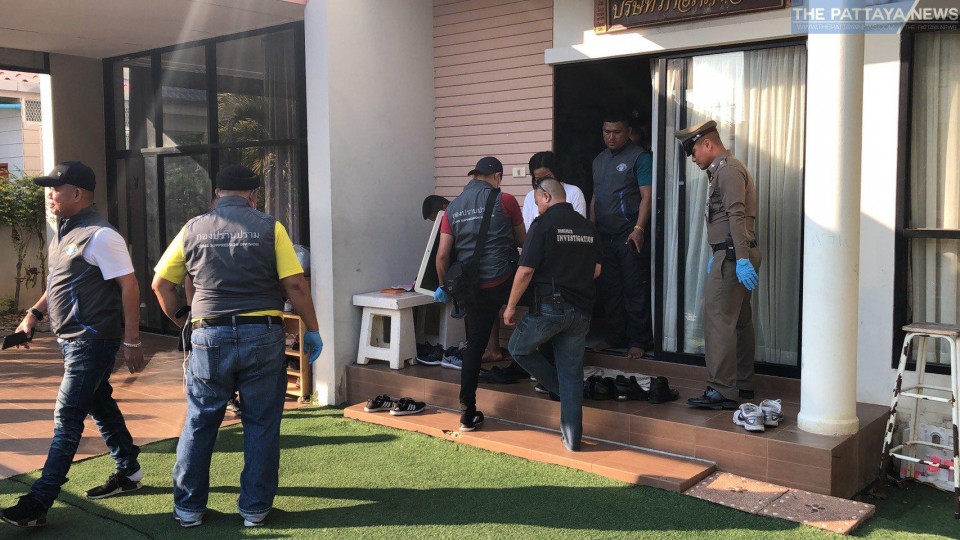 The entire situation arises from a video he had posted before on Facebook, which Paeng said was before the law on facemasks came in effect and was just a video of him visiting a factory. Bangkok Post did an excellent write up of the entire case which we suggest as further reading:
https://www.bangkokpost.com/thailand/general/1874889/thamanat-denies-aide-involved-in-massive-mask-hoarding#cxrecs_s
Police are continuing to investigate the allegations. The Pattaya News will deliver any more information on this case as it comes in.