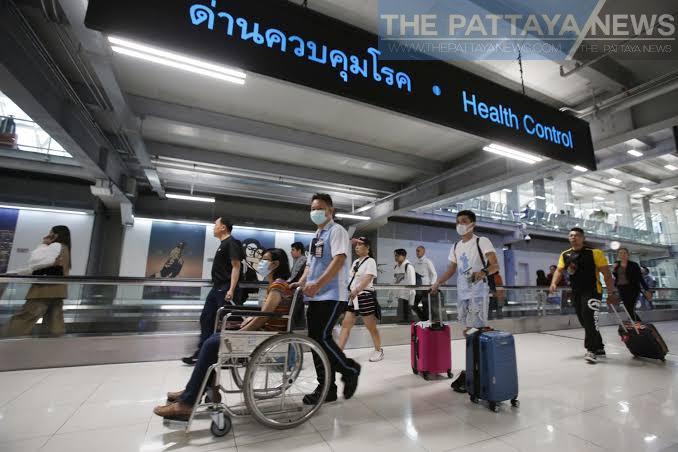 Bangkok-
This is a developing story and the government is still providing the press, immigration, airports and other parties with all details.
The Thai Ministry of Public Health has confirmed officially a fourteen day "reccomended" self quarantine for all visitors, foreign or Thai, coming from four countries or two territories due to an outbreak of the Covid19 novel Coronavirus. These places have been designated dangerous communicable disease areas.
The countries are Italy, Iran, China and South Korea.
The territories are Macau and Hong Kong.
Individuals coming from those countries will be "invited" to be self quarantined at their hotels or residence for fourteen days and will require a daily check in and monitoring from health professionals.
Travelers will be isolated, will be monitored and will be in consistent communication with authorities during the suggested quarantine period. The suggested quarantine applies regardless if the person is sick or not or shows any symptoms. If someone does not want to self isolate or self quarantine they will be "invited" to quarantine at an official government center.
The announcement was formally made this afternoon at a press conference by the Thai Ministry of Health at around 2:30 PM. They did not say or answer questions on when exactly the new rules would go into effect.
This does not apply to people utilizing Thai airports to transit through to another airport. Additionally, travelers from the affected countries will be given the option to fly elsewhere or back to their country versus enter a suggested quarantine.
Failure to adhere to the rules or lie about where one visited is punishable by a 20,000 baht fine.
The Tourism Authority of Thailand said it was informing the affected countries embassies to ensure their citizens were aware of the new policy. They also stated that while tourism was important protecting the residents of Thailand was first priority and for the time being the focus of TAT was on domestic tourism.
As the situation evolves countries could be added or removed to the list.
This is a developing story and even this afternoon government officials have been clarifying and making changes. We here at The Pattaya News will continue to try to clarify the statements made.
Correction Notice: An original version of this article used the word mandatory. Government officials have since corrected original statements made and are now saying the quarantine is suggested or recommended but not compulsory or mandatory.