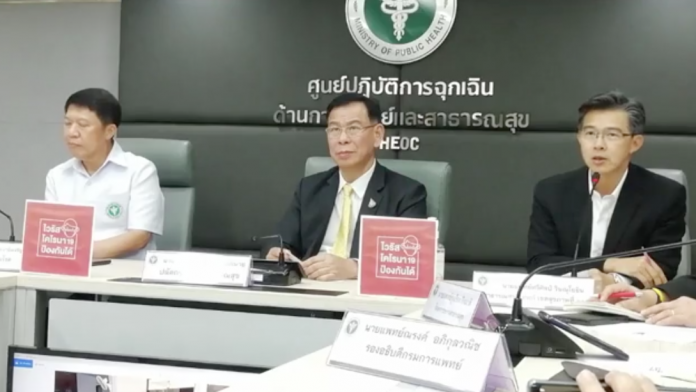 Bangkok-
This is a developing story.
Thailand has officially designated four countries and two territories as dangerous communicable disease areas in an order issued in the Thai Royal Government Gazette this evening, Thursday.
The countries are Iran, Italy, China and South Korea.
The territories are Macau and Hong Kong.
This follows a leaked memo from the Deputy Health Minister earlier in the week which had additional countries that have now been removed.
The order did not, contrary to what some news sources are stating, specifically state what the restrictions were.
Some members of the health ministry have spoken to foreign press, such as Reuters, about likely restrictions coming into play but there has been no official announcement except the statement that more information will come tomorrow morning, Friday. The information will likely come at the daily National Ministry of Health press briefing.
The Pattaya News strongly suggests that residents of those countries planning to come to Thailand stay carefully tuned to official announcements. We will have more in the morning.