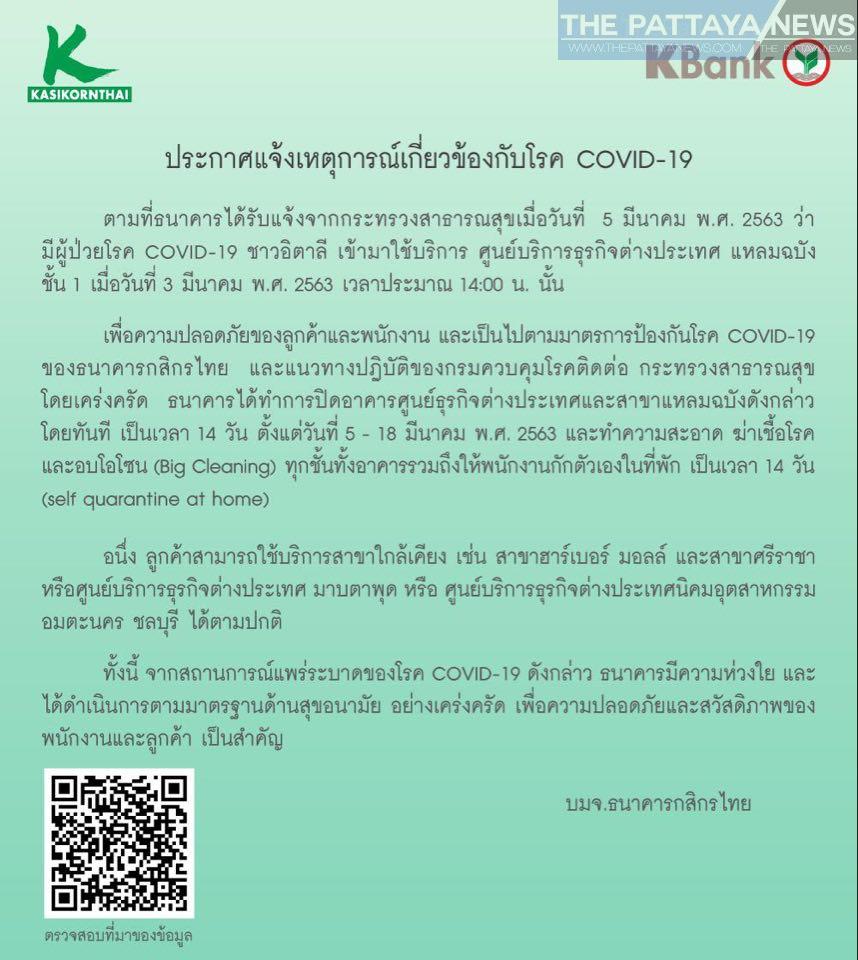 Laem Chabang-
A Kasikorn Bank branch in Laem Chabang at the International Business Trade Center, was informed by the Ministry of Public Health this morning that an Italian tourist who is confirmed to have the Covid19 Coronavirus visited their location this week after arriving in Chonburi.
The tourist, whose name was not released, went to a hospital shortly after arrival this week with a cough and fever but government officials have been tracing his travel and contacts prior to his admittance and confirmed he visited the bank branch. He had showed no symptoms and had passed both airport checks in his country and Thailand prior to arrival.
As a result, Kasikorn management released a statement that the bank branch is being shut for fourteen days and all staff quarantined for fourteen days at home.
The entire branch is also getting a professional deep cleaning to ensure it is safe for customers in the future.
The company noted other branches such as at the Harbor Mall in Laem Chabang are open as normal which is a nearby location.
Officials stated they have traced the tourists contacts and travel and taken appropriate measures.