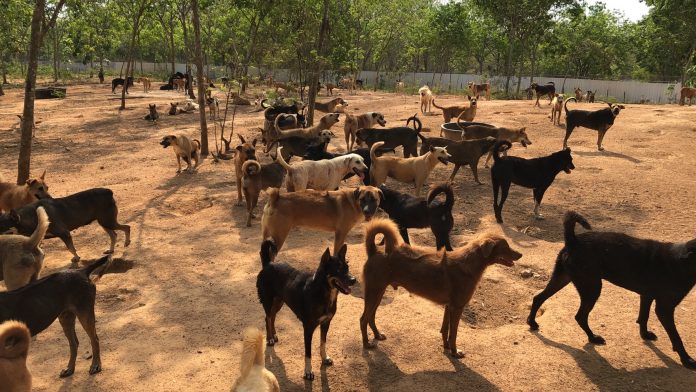 The video of the visit can be found here:
Pattaya-
The Hope Thailand Organisation has helped more than 600 street dogs in Pattaya this week.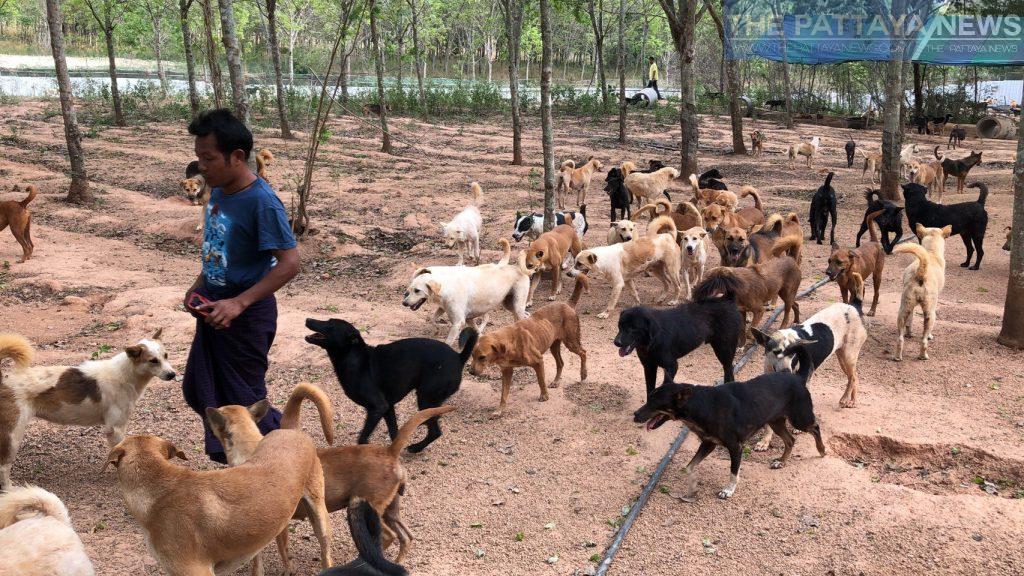 Local residents have complained to The Pattaya News and other local media that more than 600 street dogs are being starved and facing medical problems in a fenced in makeshift pound in the Pong sub-district in Bang Lamung.
Local residents told The Pattaya News that these dogs are street dogs in the Pattaya area that have been caught in other parts of the city and left in this area. These dogs are being abandoned, they claimed and not being given enough proper care, food and water.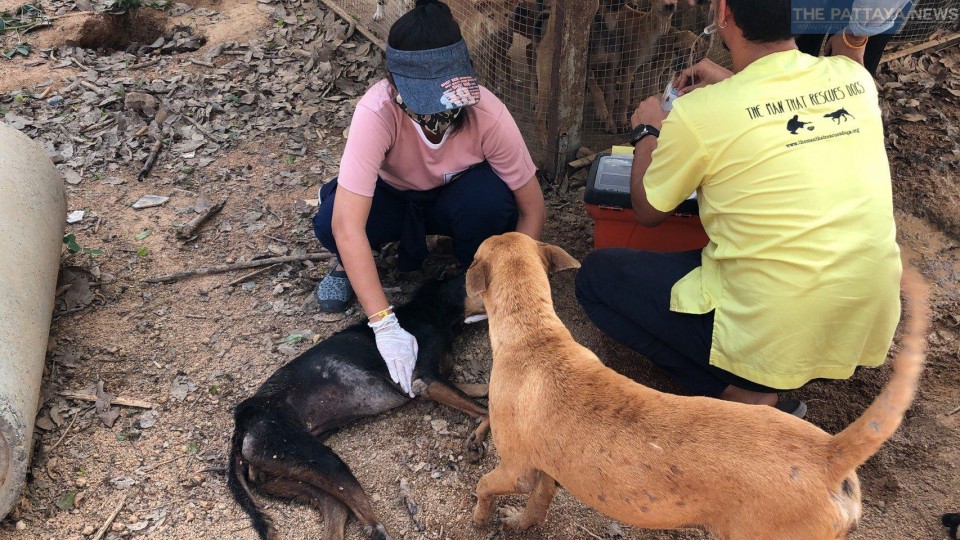 Yesterday, Ms. Kanoknuch Panngern, a volunteer from The Hope Thailand Organisation along with the head of the Pattaya City Veterinarian association Surapong Wongsuthawart and their staff have helped more than 600 street dogs during a visit to the makeshift pound and bringing light to the situation.
Some dogs were very sick and near death, some are starving according to Ms. Kanoknuch.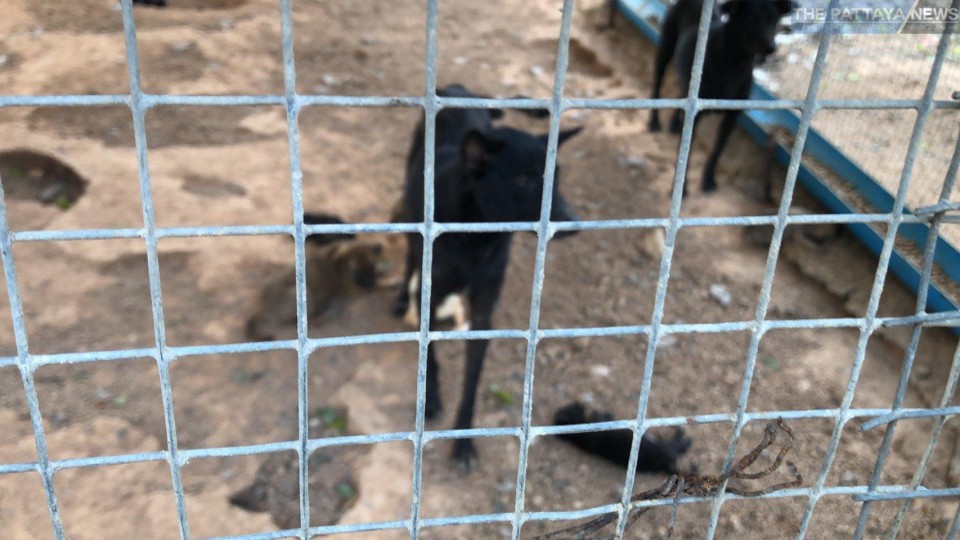 Ms. Kanoknuch told The Pattaya News that "We have rescued 17 seriously injured and sick dogs and taken them for further care . We will talk with The Pattaya City Officials for a long term solution on how to help and take care these dogs. This current plan, of catching them and throwing them into a fenced in area is inhumane and cruel and doesn't help the animals."
Some foundations, such as the Soi dog foundation, believe that pounds such as this are not the answer and that catching the animal, neutering or spaying it and then releasing back to their original area is a better answer.