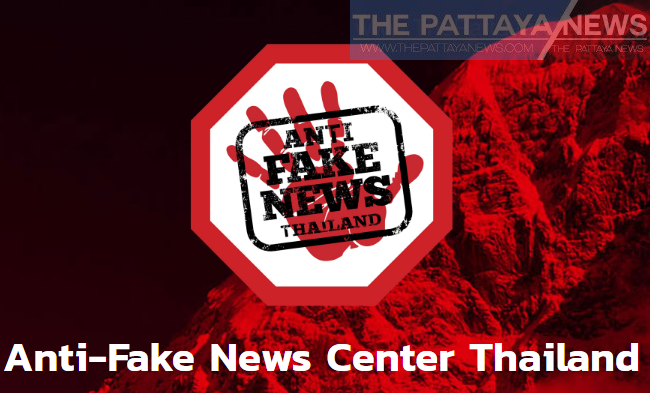 Rayong
Police have stepped up arrests for people claiming false news about the Corona virus in Thailand which the Technology Crime Suppression Division says incites panic and causes rumors to spread. They have also warned the public not to spread fake news.
In Rayong yesterday, a female vendor was arrested for spreading a fake story alleging that a school in the province had covered up the death of a student from Covid-19.
The suspect was taken to TCSD headquarters for questioning.
This comes as fake rumors also ended up in the news about Pattaya, claiming several patients were in area hospitals and there had been a breakout in the city. City, Government and Hospital officials all confirmed these rumors were fake and Pattaya has no cases of Covid-19.
A Bangkok woman who is a grocery store owner was also arrested yesterday by the Technology Crimes Suppression Division. She admitted to sharing online that a person had died at a shopping mall in Bangkok and forty people were infected. The rumor went viral on social media and was also proven entirely false.
Spreading fake news and rumors about the virus or alleging there is a cover up is punishable by up to five years in prison and a 100,000 baht fine, Police added. The Anti Fake News division of the government has been closely watching social media and gathering more data on people who spread false rumors.
Even sharing a post or liking a post alleging fake news can be a violation of the law.