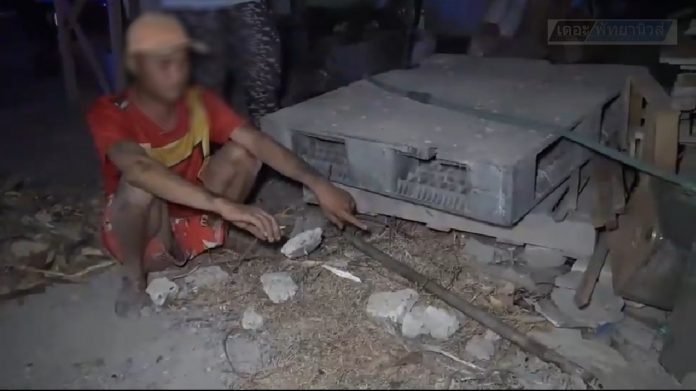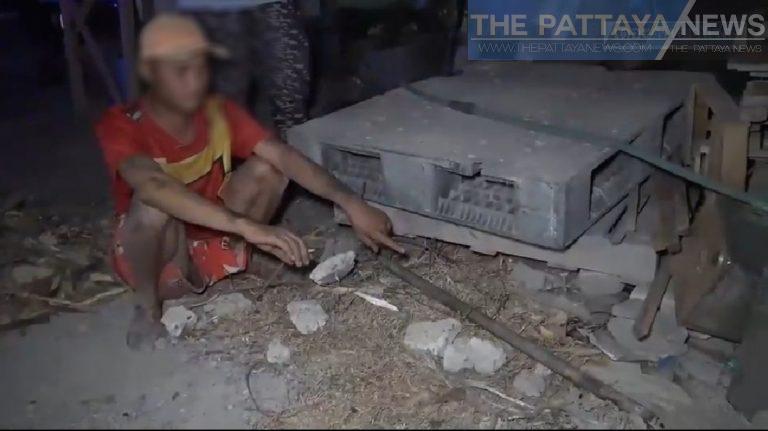 Chonburi:
A 32 year old Thai man has been arrested after allegedly beating his 51 year old neighbor to death with a metal pipe after the neighbor refused to give him a cigarette earlier this week.
At 9:30 PM on March 2, 2020, Captain Jaruk Photong of the Phan Thong Police was informed of an incident at a home in the Map Pong sub district.
He arrived along with reporters from the Pattaya News to discover 32 year old Somchai Lertchawa heavily intoxicated but waiting calmly for police along with a large crowd of shocked bystanders. He allegedly admitted to murdering his neighbor with a metal pipe a few minutes earlier.
Police found the body of 51 year old Panya Thamwongsa nearby who had suffered serious head injuries that did appear to be from a heavy object. He was pronounced dead at the scene.
Mr. Lertchawa told police and reporters at the scene that he had been drinking with Mr. Thamwongsa and they had passed out. When Mr. Lertchawa woke up he asked Mr. Thamwongsa to borrow a cigarette and he claims Mr. Thamwongsa was rude to him and refused. Mr. Lertchawa became angry, picked up a metal pipe and beat the victim to death.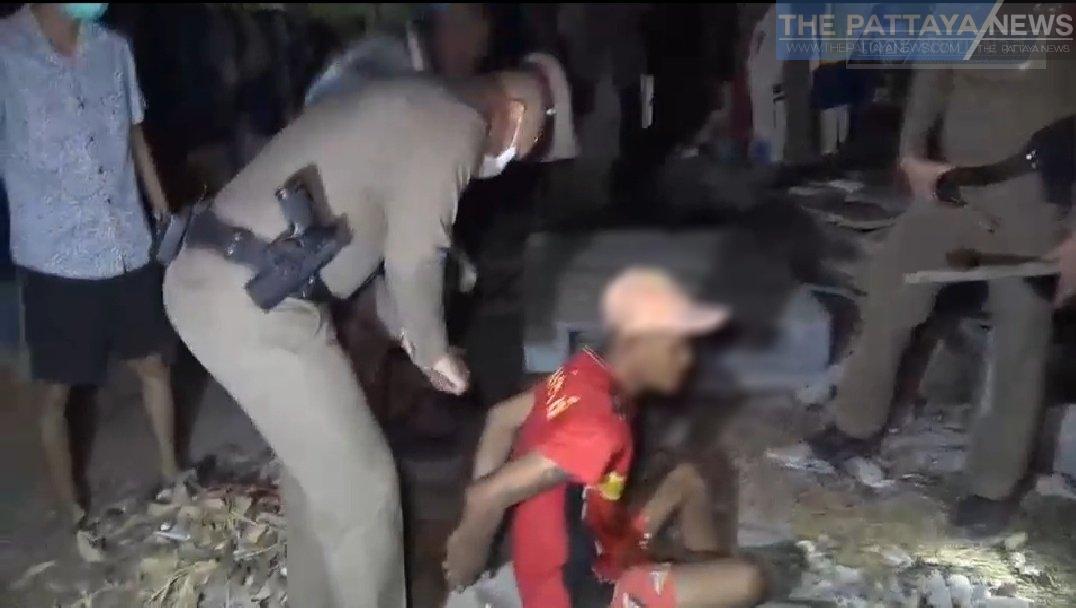 Police continue to investigate the incident and have arrested Mr. Lertchawa who faces charges of murder.
Photos and story The Pattaya News team.