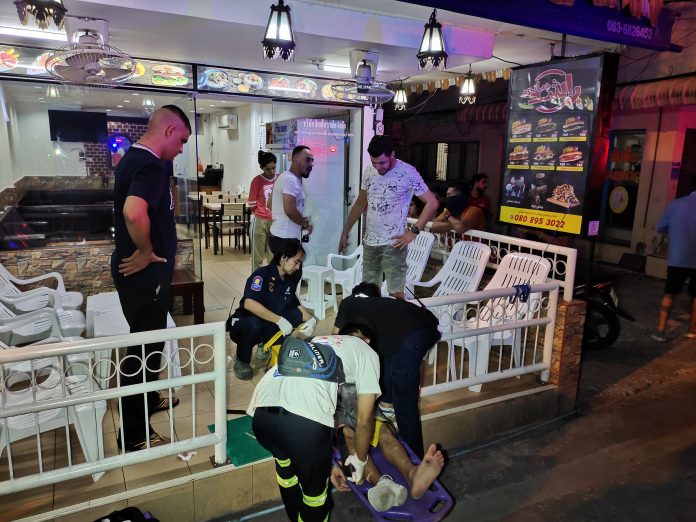 Pattaya-
A Saudi Arabian man has been attacked by two Thai men who claimed to a crowd of witnesses that they were high ranking police in Pattaya early this morning.
The Pattaya City Police were notified of the incident at 2:30AM on Soi Yen Sabai in South Pattaya.
Police, emergency responders and The Pattaya News rushed to the scene.
The injured man was identified by police as Mr. Nwaf Abdollah M Alshiha, 36, Saudi national. He was rushed to a local hospital. He had been lying on his back in the front of a shop. He was confused and disoriented and was unable to answer detailed questions at the scene.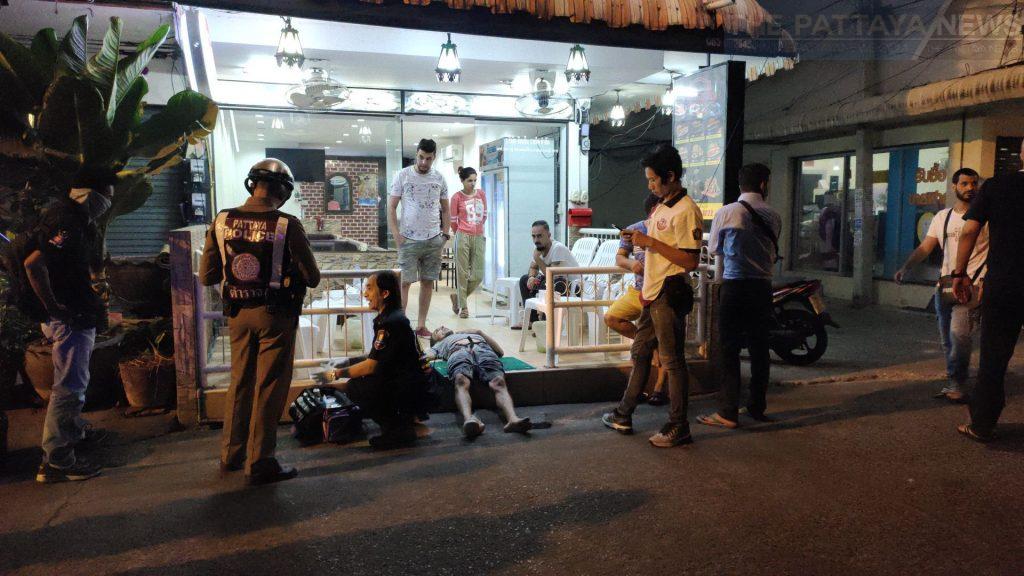 Witnesses told police that two Thai men attacked the victim before shouting out loud that the victim had rented a motorbike but then sold the motorbike and tried to avoid them.
A third Thai man arrived on a motorbike who seemed to know the other two men and told witnesses he was a high ranking police officer but had no badge or uniform. He said he was going to take the victim to a hospital but Mr. Alshiha had refused and witnesses did not believe the man.
The three Thai men also threatened witnesses nearby not to given any detail of the incident to anyone.
The men sped away however after more bystanders and witnesses arrived and some began calling additional police and rescue services despite more threats.
Pattaya Police are continuing their investigation and do not believe the men involved were actually police. They are also looking into the allegations of a business deal gone wrong causing the dispute.