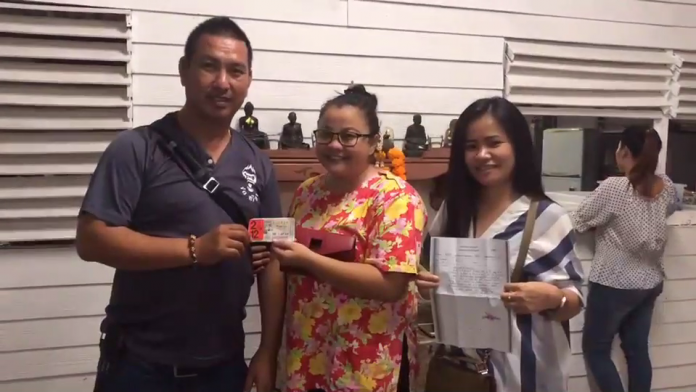 Si Racha woman wins first prize in the Thai lottery, 12 million baht
Si Racha –
36 year old Ms. Paranisara Baipimai, a Sri Racha resident, has won first prize in the Thai national lottery yesterday, receiving a prize of 12 million baht.
The Thai lottery is announced twice each month (the 1st and 16th of each month).
Ms. Paranisara went to the Si Racha Police Station with the set of two lottery tickets number 875938.
She also gave 100,000 baht to the lottery seller that sold this lottery ticket to her. The seller was a new ticket vendor and was overjoyed.
Photo: 77kaoded