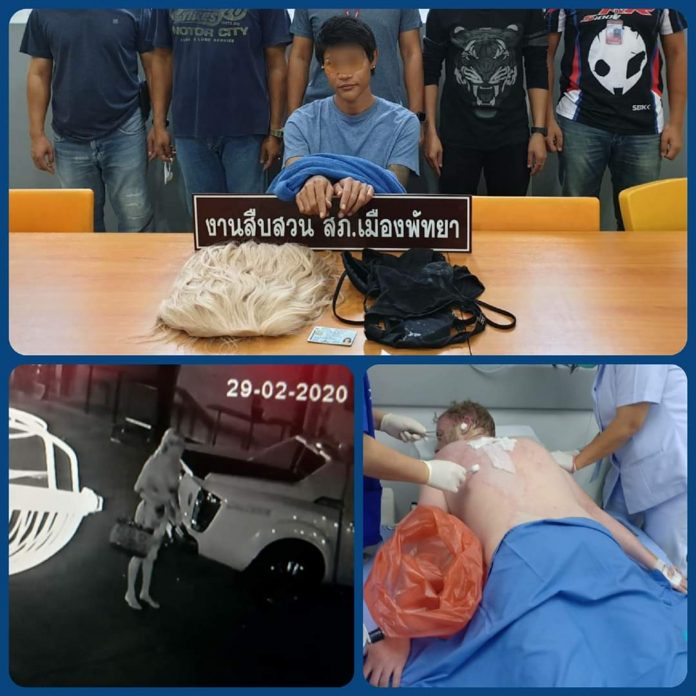 Pattaya-
A transgender suspect has been arrested Pattaya Police confirm after attacking an American tourist in Pattaya with Sodium Hydroxide near Second Road this weekend.
The victim, who was not named by police, was walking near soi 6 and Second Road alone in the very early hours of the morning when the suspect approached him, allegedly offering sexual services.
The victim refused and at this point the suspect threw a large amount of Sodium Hydroxide at the victim, a dangerous chemical and known skin irritant. The chemical required hospital treatment and covered his back, chest and face.
The suspect is a 34 year old transgender individual and will face multiple legal charges for the vicious attack.
Photo credit The Pattaya Police.