Pattaya-
Pattaya City officials, led by Deputy Mayor Mr. Manot Nongyai, have been busy the past several days with multiple disinfectant, antiseptic and fogging companies disinfecting major parts of the city to make tourists, expats and residents feel safer from any potential out break of the COVID19 Coronavirus.
City officials reiterated that there are NO confirmed cases of COVID-19 in Pattaya or at local hospitals and rumors and online posts claiming the opposite are fake news. The Thai Government also has been reminding residents that spreading fake news is punishable under Thai law.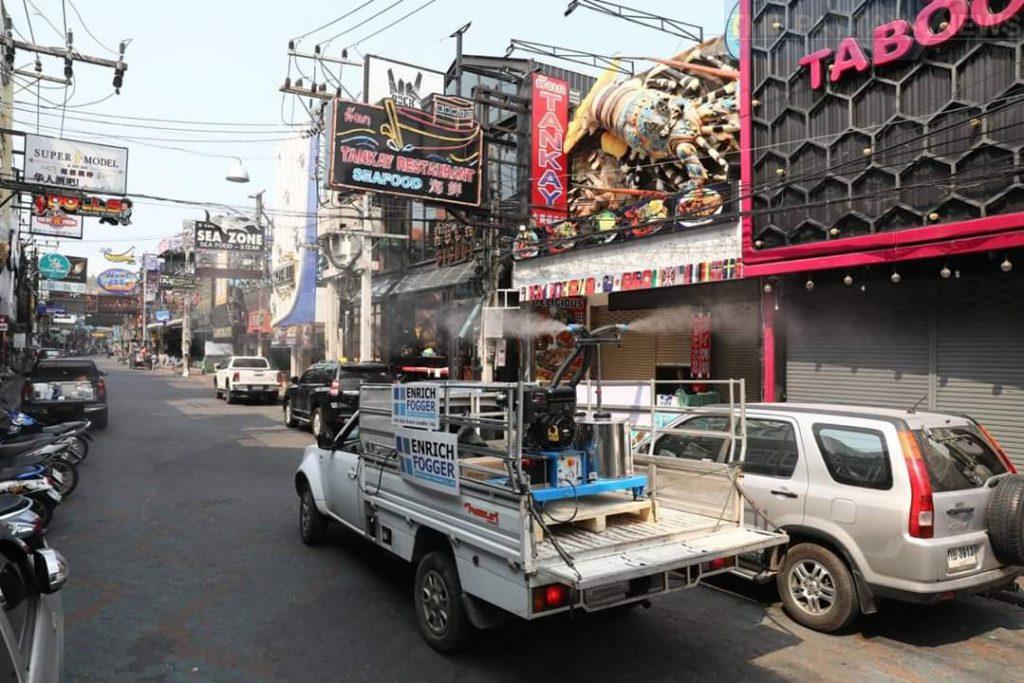 The Pattaya News have had many messages over the past several days and have spoken with multiple city officials, hospital administrators and law enforcement and all have stated there are no confirmed cases of Covid-19 in the Pattaya area. Officials also said people should listen to confirmed official sources and not rumors or speculation.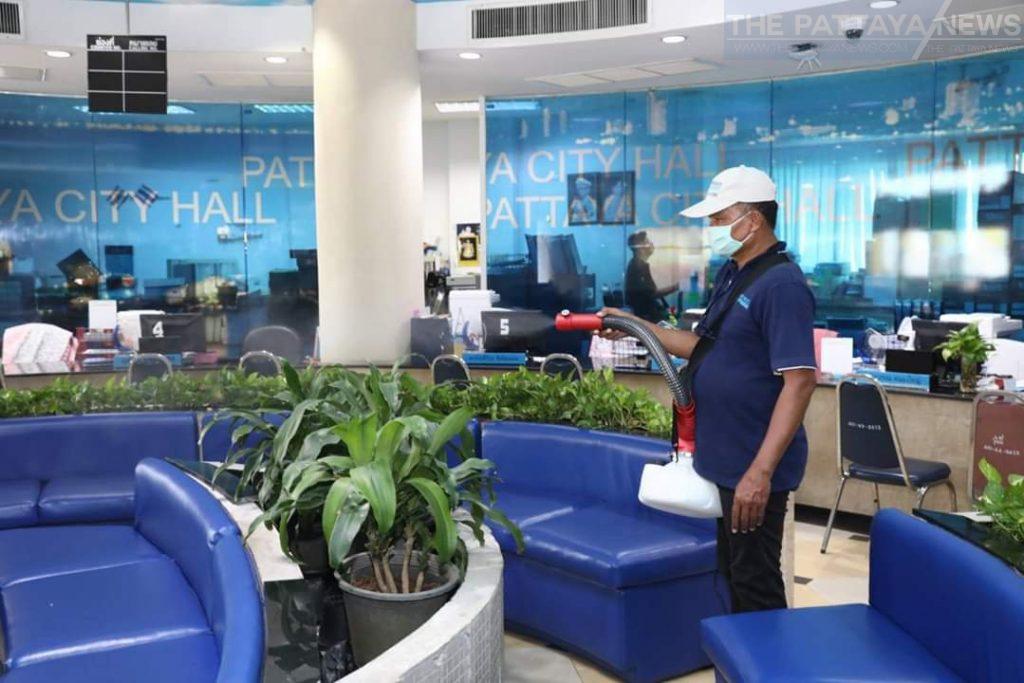 Mr. Nongyai says the health of Pattaya residents and tourists is their top priority and the city has responded by disinfecting many well trafficked areas including City Hall and Walking Street and multiple tourist attractions and schools. Additionally, many venues and hotels are now requiring temperature checks upon entry to to help protect their guests and customers and make them feel safe.
The disinfecting will continue twice a month for the immediate future in all major tourist attractions and heavily trafficked areas in Pattaya.
The disinfectants being used are natural extracts and not harmful to people, Mr. Nongyai added. The equipment has been provided primarily by Giant Supply Company and the machines used are the same ones used to clean airplanes at U-Tapeo airport, Airofog 260.
Photos from Pattaya PR.