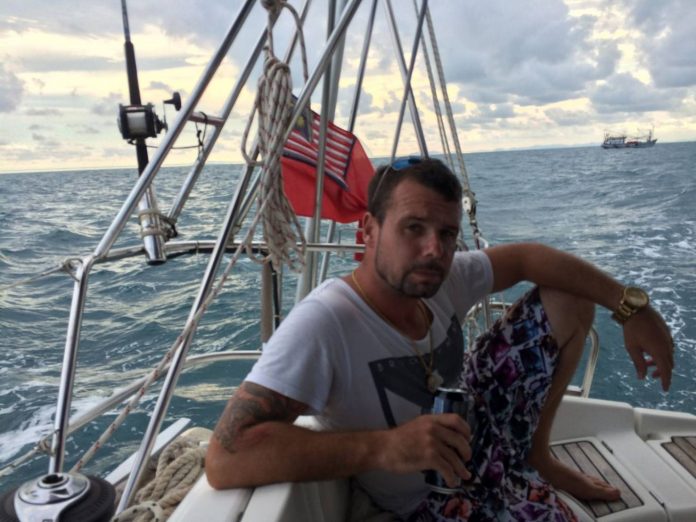 The following is sourced from a report given to us by the Region 2 Thai Police. Their statements are entirely their own.:
On February 26th, 2020, the Region 2 Provincial Court of Appeals in Rayong Province in Thailand upheld the conviction and death sentence handed down in November 2018 from the lower court for Western Australian Mr. Luke Joshua Cook, his Thai partner Ms. Kanyarat Wediphitak and Californian Mr. Tyler Gerard.
All three were arrested during December 2017 for multiple criminal charges whereby the accusation was the failed importation of 500kg of methamphetamine by sea-going transport into the Thai Kingdom using the "JoMandy" yacht.
The yacht was acquired by Cook and his partner from Malaysia using the couples unlicensed Thai boat importation business named "Global Marine Solution", which according to Region 2 Police was specifically for unlawful operations funded by now deceased senior Pattaya and Australian Hells Angels member Mr. Wayne Rodney Schneider.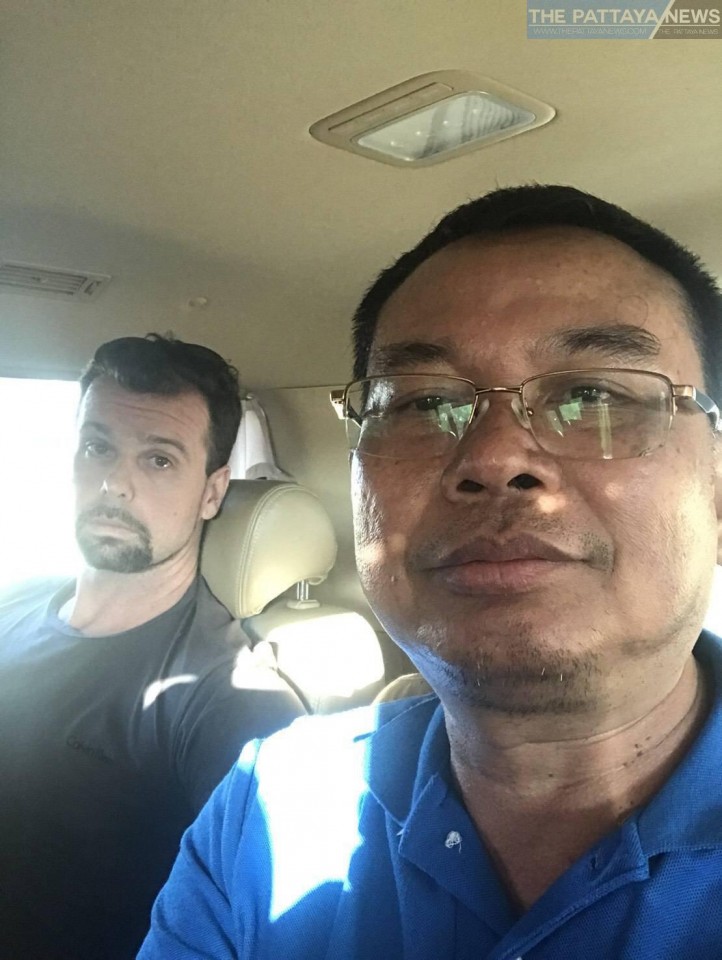 According to the Court information, during May/June 2015, Mr. Cook and Mr. Gerard navigated the "Jomandy" from a marina nearby Pattaya City to rendezvous in international waters with a Chinese vessel whereby the narcotics were loaded onboard the yacht.
Enroute back to the marina Thai Navy vessels on routine night patrol approached the yacht and the shipment of narcotics was dumped overboard and washed ashore onto the Thai coastlines beaches where it was discovered by local Thai Residents.
If successful the plan, according to Region 2 police, was that the narcotics were to be stored temporarily in Thailand while a custom made keel was to be built to replace the existing yachts keel. The plan was then that the narcotics were to be concealed within and the yacht sailed to Australia from Thailand.
Six months later in December 2015 Mr. Cook and Mr. Gerard were arrested and plead guilty to charges related to the abduction, death and burial of Mr. Schneider which had dominated local Pattaya press at the time.
This video shows a press conference after the arrests:
Thai police arrest four Hells Angels gang members…: https://youtu.be/Ba4Mej55BIE
Mr. Antonio Bagnato was also arrested, whom denied the charges and ultimately was sentenced to three years for assault after a successful appeal application against the death sentence issued by the lower court.
Earlier media coverage from ABC news Australia reported that the Schneider case suffered a "big communication barrier" and "degenerated into a farce" which was alleged to be caused by the impartial involvement and influence of Cook's Thai partner during judicial proceedings.
The Court of Appeals handed down the decision on Wednesday based on evidence and witness testimonies such as that given by the man who purchased the JoMandy yacht from Mr. Cook for significantly less than what Mr. Cook had purchased the yacht for earlier.
This was suspicious, according to the Court, as Mr. Cook operated a business importing used boats into Thailand for a profit, and not a loss. Additionally, Mr. Cook and the two accused point-blank denied any wrongdoing with no credible evidence to support their defense and claimed they had been framed by two prosecution witnesses, one of whom they claimed had rented the JoMandy from Mr. Cook and undertaken the failed meth importation.
This claim was deemed impossible by the Court as this witness was verified by foreign and Thai authorities such as Immigration to be in another country during the timeframe the crime was committed and not in the Kingdom of Thailand. Court officials identified that this confirmed the accused knew of the committed crime and in actuality were attempting to frame and falsify someone else for the crime.
Antonio Bagnato, Luke Cook and his wife are currently remanded in a Thai prison awaiting a trial date in July 2020 for charges relating to illegal firearms, several military grade, discovered in police raids after Schneider's body was discovered.
All three have denied the firearms charges, however, investigators have advised that Luke Cook and his wife will likely be convicted as the firearms were found in his hotel and a rental vehicle that he was found to possess the keys for when arrested in December 2015.
Mr. Cook's seized smartphone from 2017 allegedly shows a Facebook conversation with his wife where they together reference Hells Angels members arrested by Pol Lt Gen Surachate "Big Joke" Hakparn, in particular a senior ranking member referenced by the couple as "the young one" who Luke confirmed on the social media platform he has met.
The cell phone video was provided from a source at the Region 2 Police.
Region 2 Police Senior Officials also stated that additional charges of Trans-national crime will be processed against the couple during April 2020 which carries a maximum sentence of 15 years, which is the same sentence term for the military weapons charge.
A second application for appeal is available for the three through Thailand's Supreme Court where a final decision will be given to uphold the death sentence or not for the narcotics charges.
Update: The Thai Supreme Court dismissed charges against Luke Cook and he returned to Australia in September of this year. More details are below.
thepattayanews.com/2021/09/19/from-the-death-sentence-to-the-dismissal-of-all-charges-thai-supreme-court-rules-on-the-cook-and-gerard-narcotics-case/
Correction/Revision notice:
An original version of this article made reference to legal representation of one of the suspects. This representative has since stated they were not directly involved and as TPN media could not independently verify the statement of Region 2 police that this entity was involved, and as we do not conduct investigative journalism as a policy, the reference has been removed by request.