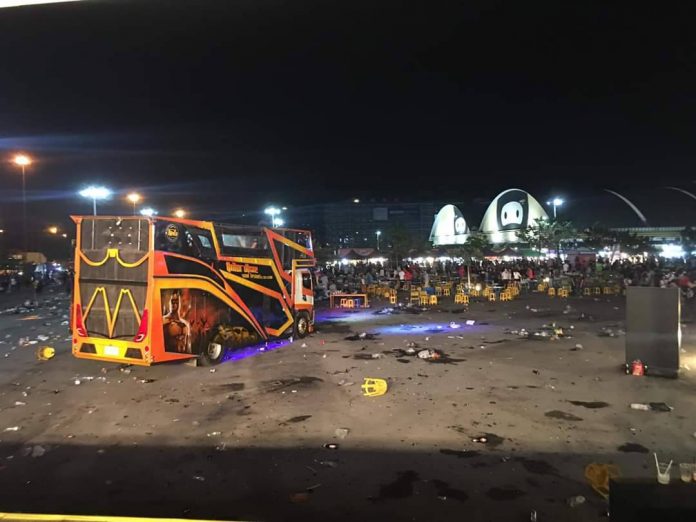 Police hunting for suspects in Chonburi concert chaos – VIDEO
PHOTO: Nontapan Poonac
Chonburi-
Police are hunting for several suspects after four people were injured in chaotic running fights at a concert in Chonburi last night.
The concert was held by Amata City Industrial Estate. About 300 workers participated in the concert at Amata Ninja Market on Sukhumvit Road in Nong Maidang, Mueang Chonburi.
The video appears to show multiple party goers fighting with bottles, stools and fists in a running and chaotic brawl. Four injuries were reported, however none were severe. The fight caused many people to flee for cover and was shared widely on Thai social media. The aftermath of the fight showed stools, bottles and other items strewn across the concert area near a bus used during the event for its speakers.
The Mueang Chonburi Police Chief Colonel Suriya told the Associated Press they are hunting for those suspects who started the chaos to face legal action. He did not say what had started or caused the incident.
See the video below:
https://www.facebook.com/nontapan.poonac/videos/pcb.782135148961316/782134008961430/?type=3&theater