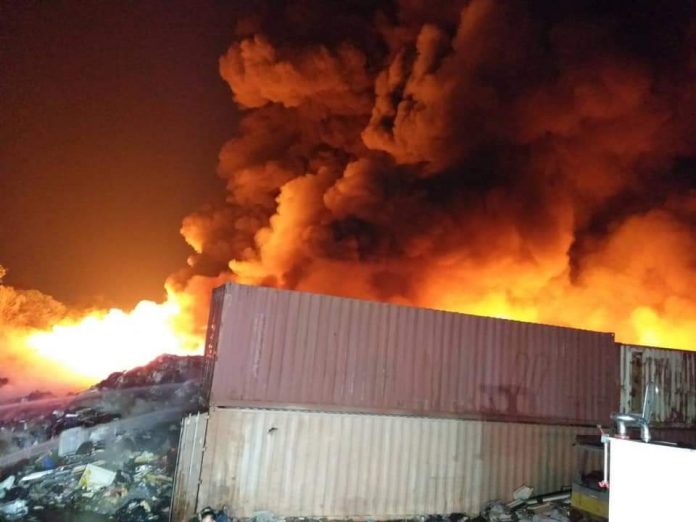 Bo Win, Si Racha-
A major fire broke out last evening around midnight at a recycling warehouse for antiques in the Si Racha area, requiring over thirty fire engines to put out. Nobody was injured in the fire.
The fire took place at the KPS recycling and antiques warehouse in Village number four of the Bo Win sub district just before midnight. The warehouse is used to store old refrigerators and other items, preparing them for future recycling.
Local residents told the Associated Press that they heard several explosions before the blaze broke out. Fire engines were called from across Chonburi province to assist with the fire that was at times out of control, according to fire fighters at the scene.
It took over an hour to extinguish the fire and over thirty separate fire trucks coordinating together.
The cause of the fire is still unknown, investigators will be reviewing the scene this afternoon for evidence. It was noted to the Pattaya News that this is the second fire at this location, as a previous fire seven years ago had taken place that had also destroyed the property, allegedly set by the former owner.