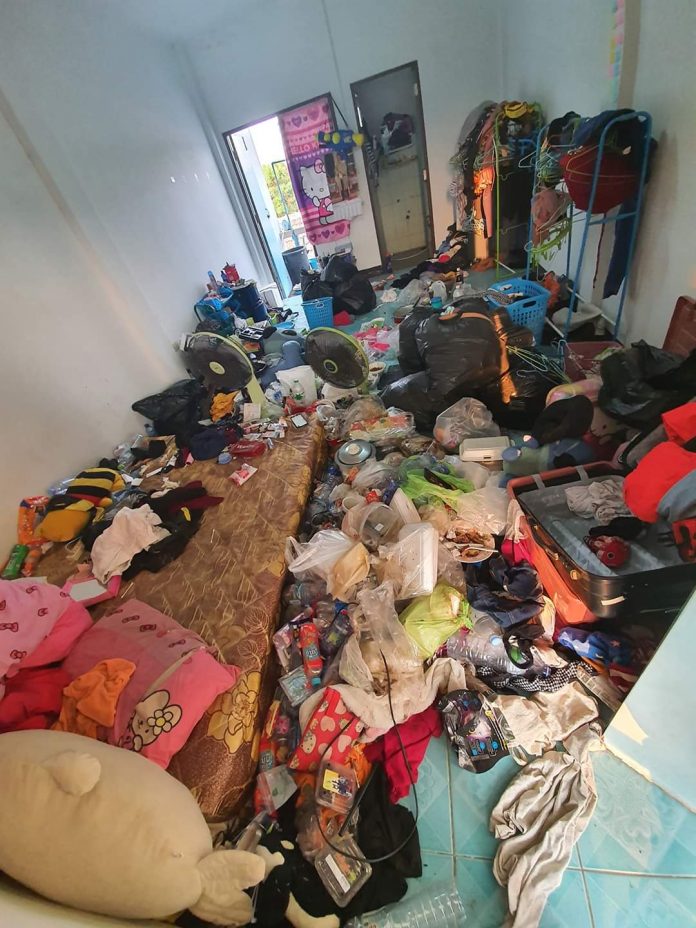 Pattaya-
A landlord in Pattaya shared photos publically on her Facebook that showed a tenant who had abandoned their room without paying rent in horrific condition.
The details on the tenant were limited but the landlord, Pattamavadee Ratannaliam, said she had been renting rooms for twenty years and had never encountered a room in this state before.
She had often heard about other landlords having this problem but never imagined it could happen to her.
She also posted photos of the recovery of the room on her Facebook this afternoon.
Her Facebook can be found here, photo credit goes to her:
https://m.facebook.com/story.php?story_fbid=3305785309435978&id=100000136244308