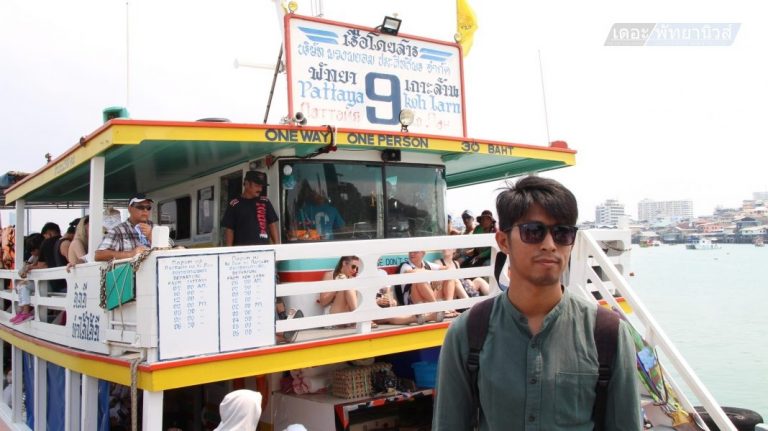 Pattaya-
The Pattaya News reporters visited Bali Hai Pier today and interviewed several ferry boat operators who run passenger ferries between Pattaya and Koh Larn to get their opinions on how business was.
See our video of what the Bali Hai Pier looked like this morning here:
Pattaya has suffered in several tourism markets, including Western foreigners due to the strength of the baht and Chinese foreigners due to the outbreak of a novel Coronavirus. This has caused many local business owners to struggle, especially ones that primarily catered to Chinese tourists.
However, not everyone is struggling.
Mr. Wiraphan Somyot, 28, the operator of the Puangpayom Prasitporn Ferry Company Limited, told reporters that his business was not affected much. He did, however add that small speed boat operators were struggling, especially the ones that only took Chinese tour groups.
He stated that Russian and Eastern European tourists were still coming to the island en masse and that Thai tourists, especially on weekends, were visiting the island in larger numbers as the result of successful domestic tourism promotions and word of mouth that the island was not as crowded with the lack of Chinese.
He also said Indian tourists were steady in the current market.
Our video reporters, as can be seen above, also showed that business at the Bali Hai Pier appeared to be better than several weeks ago when the Coronavirus outbreak began and tour groups were banned.
We interviewed Jomtien Beach Vendors last week who said that the Eastern European business was still very healthy as well. Pattaya Beach operators, however, said business was down significantly.