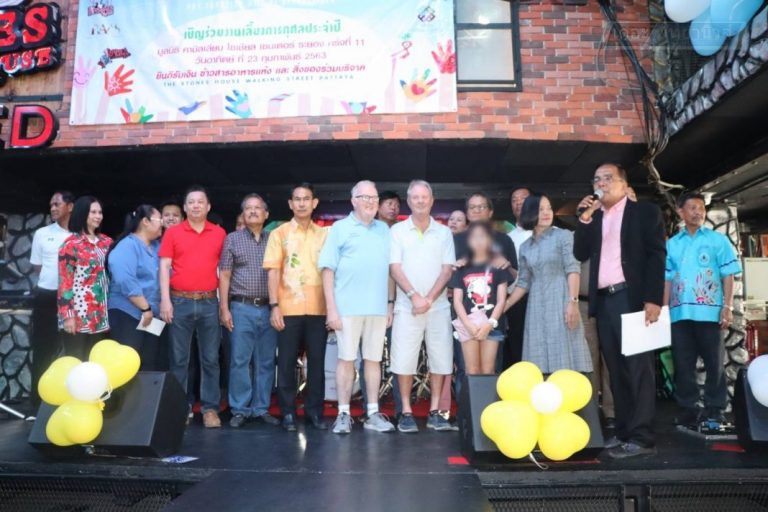 Pattaya-
The Stones House on Walking Street in Pattaya held an annual charity event to support the Camillian Social Centre in Rayong.
The event was held at The Stones House on Walking Street on Sunday and was led by Pattaya Deputy Mayor Mr. Boonsawat.
Forty children from the Camillian Social Centre have attended the event.
The event has been held for 11 consecutive years. This year 50,000 baht was given to the Camillian Foundation.
The Camillian Social Centre is the only one in the eastern region which helps children and adults who are living with HIV/AIDS.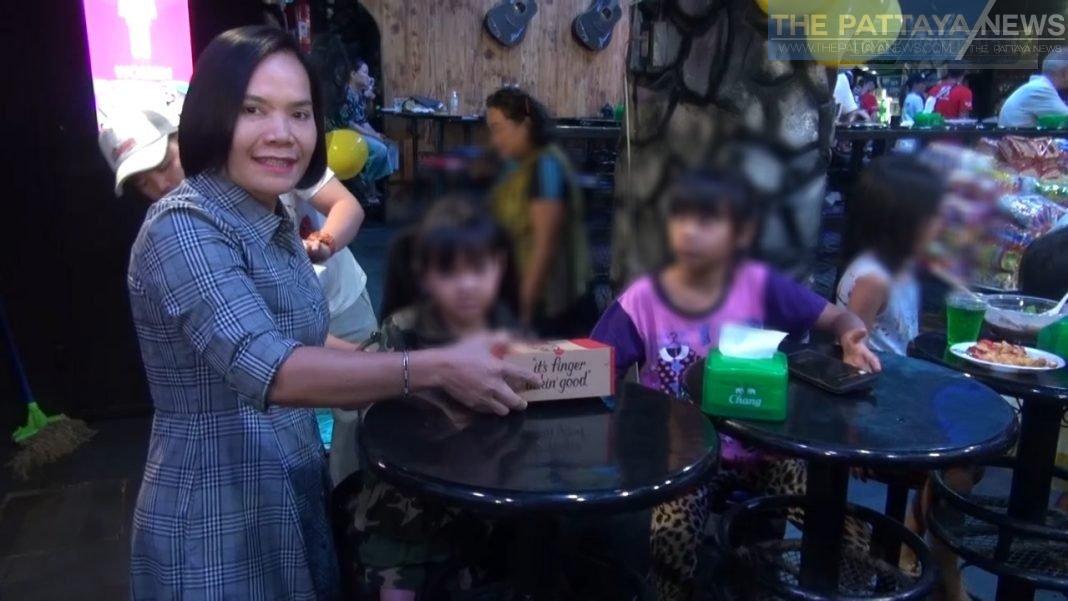 They are working in a holistic approach which is caring for AIDS patients and people who are living with HIV, including the children of HIV/AIDS parents that are positive and affected by HIV/AIDS. Many children at the center have been orphaned by the disease.