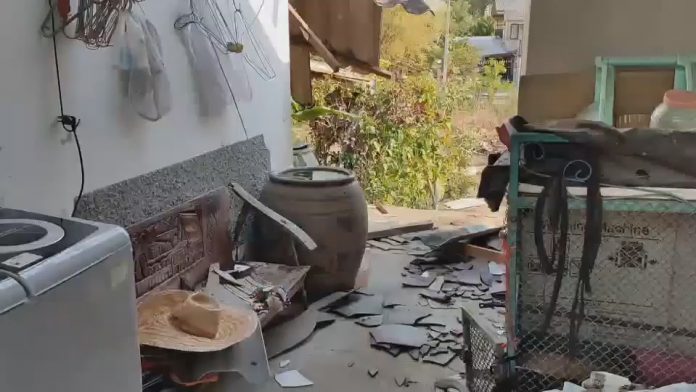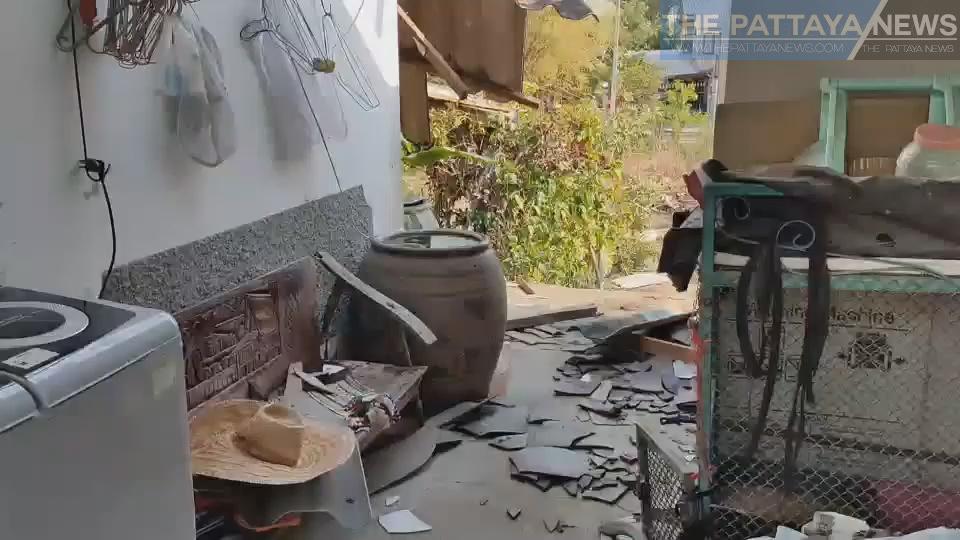 Huay Yai-
A rampaging thirteen year old male elephant destroyed the back of a home in Huay Yai yesterday afternoon.
Ms. Sopita Petchthongana, 62, told the associated Thai press that she and her husband were at home when the elephant charged the back of her home, causing severe damage.
Her husband, who is disabled, was shaken by the incident as well but both were uninjured.
The elephant, who is thirteen years old and named Bua Ngeon, is owned by a local Thai man named Pramee Thaisong, 26.
He said that the elephant had escaped his chains and ran off but he and other elephant trainers in the area were eventually able to successfully recapture the animal.
According to Mr. Pramee the elephant was used for tours for Chinese tourists, however since the Chinese novel Coronavirus broke out and tour groups were banned business had dried up and the elephant was likely restless, which caused him to escape.
Pictures 77kaoded, story Adam Judd