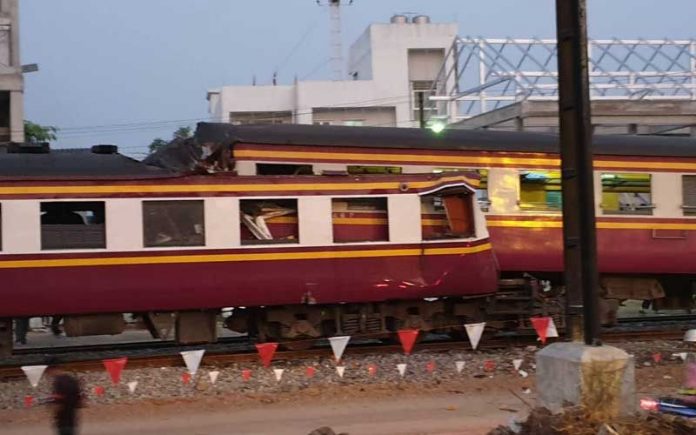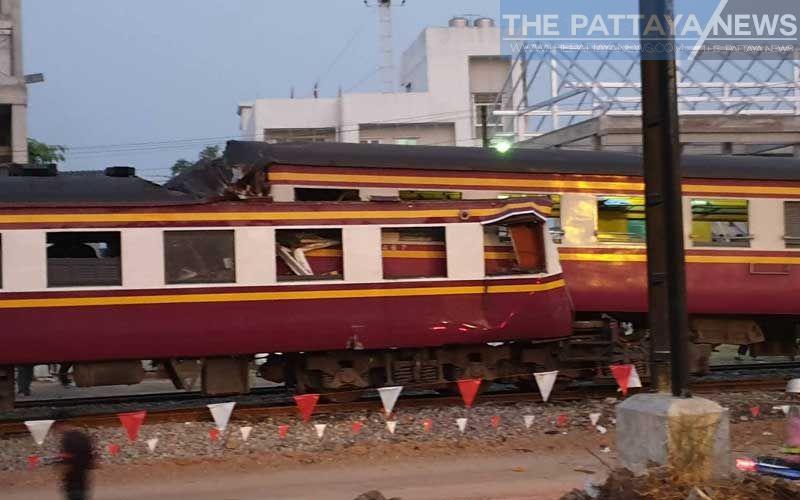 This is a developing story….
Pak Tho Railway station, Ratchaburi
At 6:40 PM this evening at the Pak Tho Railway station in Ratchaburi a freight train collided with a passenger train going from Bangkok to Yala with dozens of passengers.
The freight train derailed in the incident.
Multiple people were injured and are currently being taken to local hospitals
The conductor of one train, 37 year old Pakorn Mananan was identified as one person seriously injured.
At this point it is believed a signal malfunction or error caused the accident, however the situation is developing and fluid.
We will update as the situation continues.
Pictures Thai Rath and Naew Na.